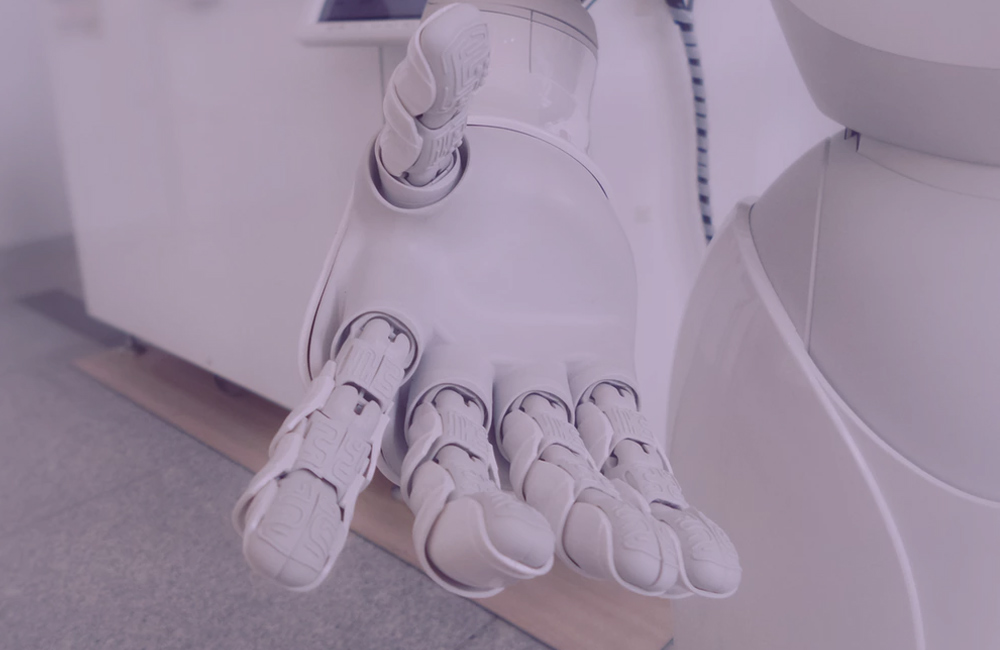 5 Areas where Insurance Companies can Achieve Operational Excellence with RPA
If you look at any traditional sector today, consumers are increasingly moving away to nimble and self-empowering start-ups that offer them better deals than established giants. The insurance sector is one amongst these traditional industries that have witnessed a slew of innovations driving consumers to new names that virtually offer every service from registration and on-boarding to claims processing and settlement in just a few clicks on a website or mobile app. The key solution for traditional names in the insurance sector to remain competitive is to digitally transform into a nimble organization that can match the technology driven start-up competition neck to neck or even better. This transformation though needs a well-planned and structured approach and the first step would be to bring on-board Robotic Process Automation or RPA to enable business units to become more autonomous and efficient.
The insurance sector faces a daunting problem of a large workforce engaged in routine and monotonous manual work and RPA became prominent when it began to address this challenge effectively. RPA if deployed would be able to streamline processes efficiently, significantly reduce errors and speed up customer engagements. This would deeply impact customer experience.
Here are 5 operational areas that can be transformed by RPA in the insurance sector:
1. Customer On-boarding
A lot of manual effort goes into on-boarding a new customer and a good majority of the effort will be spent in updating and verifying on multiple operational systems with the KYC details of the customer. For example, financial statements may need to be verified with different categories of offerings to ensure that a customer is offered the right plan, address and date of birth details would have to be updated in respective CRM and other systems for future references and interactions. Manual intervention would be time-consuming and prone to errors significantly. With RPA however, this process of extracting customer information, updating them on multiple systems, verification of records and accounts, etc. can be automated and streamlined effortlessly. With lower error rates and faster data recording on multiple systems, on-boarding times for new customers can be significantly reduced.
2. Claims Processing
One of the biggest beneficiaries of RPA in the insurance sector is claims processing. This process involves many stakeholders that supply information to insurance companies manually which in turn need to be verified and authenticated against a user's credentials during processing of an insurance claim. By bringing RPA into the picture, validating and compiling information from multiple sources becomes faster and with better accuracy than human agents. It can speed up compliance checks and data validation to speed up claims processing. It has been observed that companies that incorporated RPA into their claims processing have processed claims upto 75 % faster than manual processes involving human agents.
3. Data Security and Integrity
An insurance company handles large volumes of confidential customer data such as their address, social security, and other government ID credentials, financial statements and much more. A typical claims processing would involve manual handling of such data for paperwork as well as for exchange with other systems and insurance companies for verification in the case of 3rd party claims processing. With RPA, the exchange of data can be automated by bots that extract customer information from the insurance database and match or verify them with those in other systems without having to bring exposing the data to human agents. Elimination of manual paperwork would ensure that human errors are avoided in data exchange and verification thereby offering high levels of data integrity.
4. Autonomous communications
The insurance sector requires companies and customers to be constantly connected and engaged to foster mutual growth. Customers need to be made aware of new offerings, rule and process changes, communication about their claims and other information periodically. RPA can be utilized to automate email and other communication systems to deliver vital information to customers periodically. For example, during a claim processing, a customer can be informed by an automatic email when every step in the process is completed. Additionally, emails and SMS's can be generated to request more information to process their claims. It is easy for insurance companies to schedule communication at the right time without fear of human agents missing out on correspondence. This will enrich customer sentiments positively to a great extent.
5. Reporting and Compliance
When it comes to regulatory approvals and compliance, the insurance sector follows some of the world's most difficult standards in operations largely due to the monetary implications involved in a claim. For accurate compliance to local and international laws, insurance providers need to generate and maintain dozens of reports periodically and these need to be in strict compliance with accredited policy standards. RPA can be the savior for enhancing efficiency in reporting and compliance for insurance companies. Programmed bots can simultaneously aggregate and compile information from multiple systems. The generated reports can be structured automatically into templates that are compliant and authentic according to agencies that measure the quality and veracity of these reports.
Conclusion
An average RPA deployment will ensure ROI within 12 months of implementation according to surveys among successful companies that have invested in RPA. For insurance companies, the pressure to stay competent, agile and customer friendly with low operating costs at the same time necessitates the need to bring on board technology platforms like RPA. As you have witnessed above, several key operational aspects of an insurance company can be streamlined and automated for higher efficiency and faster operations with RPA. All that you need is the right advisory to help derive the most out of your RPA investments.
Want to gain further insights into our services and solutions or if you are looking to jumpstart your Digital Transformation journey, talk to our experts!