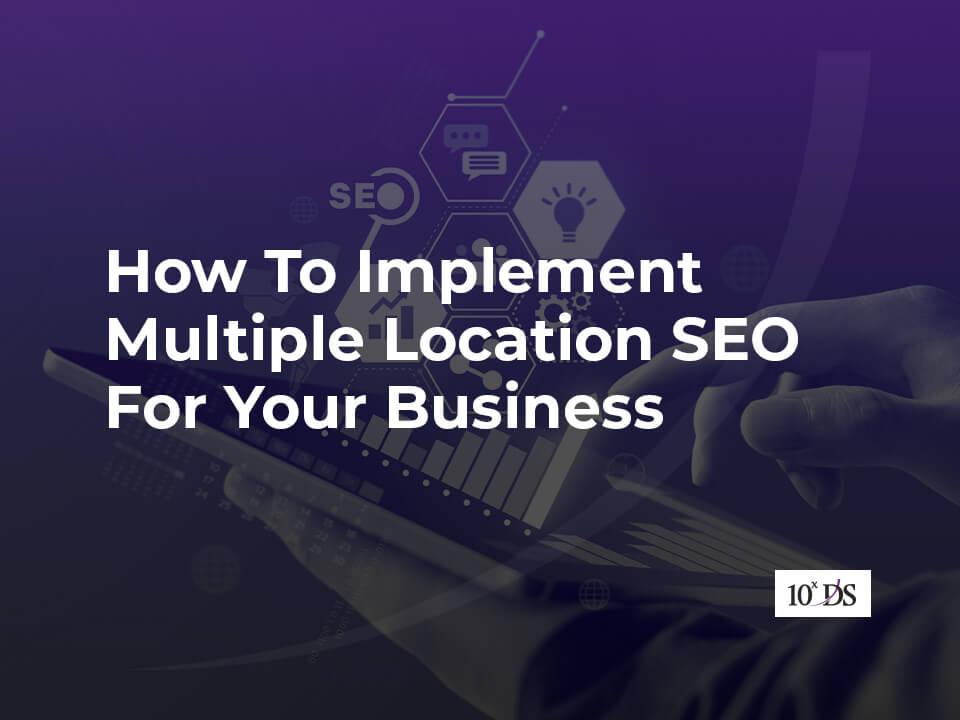 How To Implement Multiple Location SEO For Your Business
Local SEO continues to be an integral part of the marketing strategy of several businesses that want to drive customers to their brick-and-mortar stores. A recent study revealed that approximately 46 percent of total searches on Google are made by users who were seeking local information.
The study also pointed out that about 86 percent of customers find local businesses through the internet while 29 percent of users search for local businesses on the web at least once every week. Another interesting stat is that nearly 76 percent of internet users who search for local businesses have visited the businesses within just a day.
Unfortunately, there are several businesses out there that still have not figured out how to implement a solid and effective SEO plan for multiple locations. Businesses with multiple service areas or multiple locations will be able to set up their business website in a certain way for improving user experience and search traffic.
However, several businesses often wonder whether multi-location SEO is required. You should consider implementing a solid multi-location SEO strategy if any of the below-mentioned things apply to your business.
Your business serves multiple areas
Your business has multiple locations or physical stores
Your business is a directory, which aggregates local businesses
It doesn't matter whether your business has 2 locations or 200, it is important to present the right information to search engines like Google. If you are able to do that, then search engines will be able to easily distinguish between the different stores or locations, which will in turn enable them to display the right location to internet users who are searching for it. Here are a few tips on how to implement multi-location SEO to help you get started.
1. Create Pages for each Location
One of the common mistakes several online marketers make while implementing multi-location SEO is that they do not create separate web pages for each location. Several business websites often put up all their locations on one single page while other websites try to rank the homepage for different locations.
These methods are not effective because each page on your business website should be about just one thing. Businesses that are building dedicated pages for multiple locations are more likely to get their pages ranked when compared to other websites.
2. Come up with a logical URL Structure
Creating a logical URL structure is integral for businesses that are implementing multi-location SEO. A logical URL structure will make your website look organized, easy to understand for Google and other search engines and make it very easy to navigate for website visitors.
The best way to decide the URL structure for your website is to consider factors such as how customers will search for your business and how vast is the business presence across countries, states, or cities. Here are some of the potential logical URL structures that you can use for your website.
xyzstore.com/US
xyzstore.com/US/WA
xyzstore.com/US/WA/Seattle
xyzstore.com/US/WA/Seattle/Georgetown
3. Optimize all Location Pages
Creating separate pages for different locations will not help your business to grow and generate more leads. Once you have created pages for different locations, you must optimize each one of them for Search Engine Optimization. This will help Google and other search engines to easily understand what the page is all about.
When you are optimizing the location pages, you need to add keywords in the meta description and title tag. Businesses that are using WordPress for their website will be able to modify title tags with the help of a plugin like Yoast.
4. Content Optimization for Each Location
Once you finished creating the pages and optimized the descriptions and title tags, you will need to focus on optimizing the content on the website. One of the common mistakes several businesses make is that they add less content on location pages, which will make the pages less relevant, helpful, or informative for users.
Here are a few tips and ideas that you should consider when adding content to the location pages.
Consider adding commonly asked customer questions and answers about your products and services
Add service descriptions (describe the services your business offers to customers)
Add images of your physical store in the location
Add reviews from customers, as most internet users will look up reviews before making a buying decision
Add directions and give customers a clear idea of how they can reach your store
Conclusion
Optimizing your business website for multiple locations is not an easy task, but with careful planning and good work, you will be able to enjoy success with your multi-location SEO strategy. You need to remember that the key is to create a decent and well-organized website, which clearly articulates all locations of your business and then optimize the pages properly.
Talk to our Digital Agency experts to know more about multi-location SEO strategy and unlock your massive growth potential.