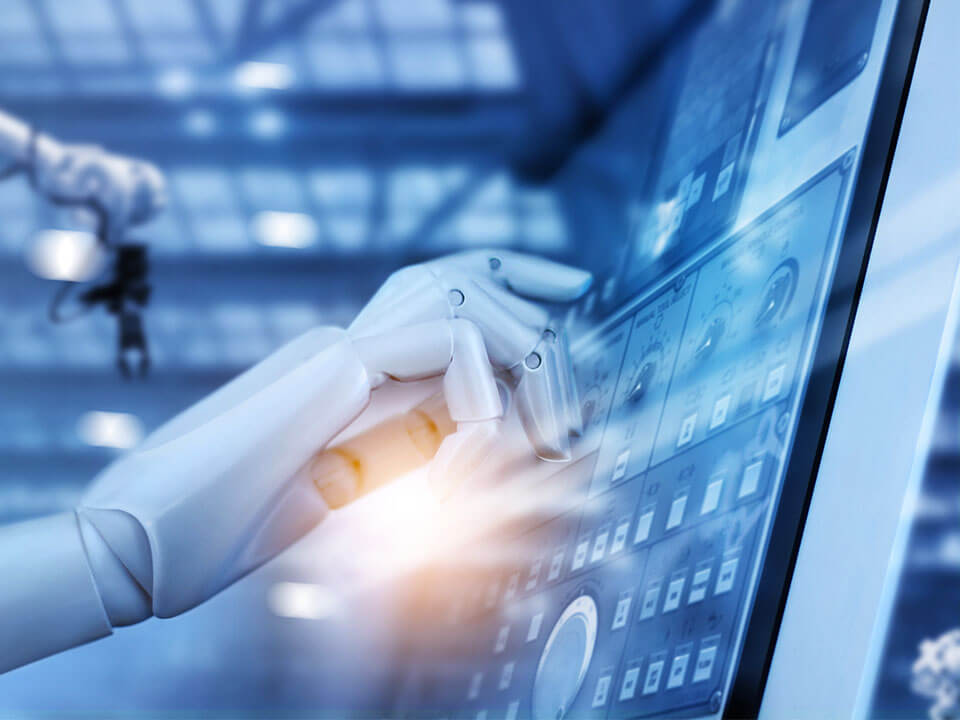 5 Real-World Use Cases of IT Operations Automation
Today the IT landscape is constantly evolving with an ever-increasing set of demands of modern-day business environment and the latest technological transformation world-wide. Some of the IT operation (ITO) processes are still manual intensive and repetitive. Robotic Process Automation (RPA) is ideally suited to streamline such processes to increase their efficiency and effectiveness and in turn reduce overheads. Over the past few years, we are witnessing greater RPA adoptions in ITO. Compared to conventional technologies, RPA and Intelligent Automation has a great advantage as it can be seamlessly integrated with existing infrastructure without incurring higher cost.
Let's review some of the IT processes automated by 10xDS Intelligent Automation solutions.
1. Automating Password Resets
Research shows that around 30% to 50% of help desk calls are related to password reset. Moreover, stringent cyber laws and regulations have reviewed password requirements and now encourage or demand greater complexity. The process of resetting passwords results in tremendous waste of time and money, leading to end user frustration, customer dissatisfaction and compliance vulnerabilities.
The password reset process is a highly transactional and repeatable request that can be 95% automated. Software BOTs are provided with standardized, pre-formatted templates (e.g. for service request and acknowledgment notifications) and the access required to the ITSM (IT Service Management) tool for Active Directory activities. With our solution,
User places a password reset request through a portal, mobile or app. A service request is then created and marked as either urgent or non-urgent.
These requests are picked up from a work queue by the BOT and prioritized based on urgency and criticality.
The BOT then logs into the Citrix app using the virtual desktop and finds the user from Active Directory. In the next step, the BOT resets the password, sends the updated password to the user, and changes the request status to "resolved".
The service desk team is notified of any exceptions which they process manually.
2. User Account Management
Managing accurate user credential information across multiple information systems can be a major challenge for organizations, particularly larger organizations or organizations with diverse information systems. This results in increased operational costs arising from employing technical staff for managing user credential related issues. Similarly, creating user accounts as part of employee onboarding is an equally time-consuming repetitive activity.
As organizations grow, the volume and complexity of tasks associated with user account management increases. This places a great burden on IT support staff negatively impacting productivity. With access to the necessary IT related applications, BOTs can use the employee onboarding templates and other pre-captured information for creating user account.
Key highlights of our solution are:
Once a service request is placed in the BOT's queue, the BOT initiates the process of creation of a new user account. The BOT validates requests and exceptions, creates an exchange account, and provides default access provisions.
The associated manager and the HR are then notified of the account creation, and the BOT changes the status of the request to "solved".
Any exceptions faced by the BOT in handling the requests are immediately dispatched to the service desk for manual intervention.
3. Customer Service & Support Desk
Having an efficient and quality customer service and support desk goes a long way in building a company brand. By automating repetitive service desk activities and presenting users with the ability to self-serve for common requests would improve service levels and reduce resolution times and error. It'll also ensure that the analysts are more focused on provisioning of service excellence to end users.
A major proportion of time and effort of the service desk agent was being expended on repetitive and manually intensive tasks. Complex applications and tools used by the team presented a challenge efficiently servicing requests. Automation of these repetitive tasks and self-service were identified as potential solutions and solution was conceived to take care of the below.
BOTs were deployed to support key processes involved in supporting and administering users.
Using an integrated web portal, users were able to directly raise service desk requests, which are then passed to the BOTs for execution.
Exceptions, non-standard or incomplete requests are escalated by the platform to human agents for further action.
4. Optimizing User notification emails
The user notification process involves standard procedures that usually follows the three strike rule. However, as it involves structured information and predetermined rules, it can be automated end-to-end.
Organizations are burdened by a repetitive, manual back-office process that involved hundreds of emails per day, with an average handling time of up to 5 minutes per case. Process teams uses several systems like the ITSM tool, Email, and Excel making it more complex and inefficient. The automated solution works as:
Activated by a task scheduler, the BOTs are created to log into the ITSM tool, run reports, and capture pending cases using a standardized process.
As part of the automation, the BOTs also send emails in the preferred language of the user, update the ticket status, and send audit reports.
If any exceptions are raised it is redirected to the service desk via email for manual processing
5. Automating Data Migration
Migrating data between systems are excellent use cases for RPA, but most often neglected. The need to migrate data arises due to various triggers such as a merger, system/infrastructure consolidation or strategic ventures like the introduction of cloud strategies. Regardless of what the trigger might be, it always boils down to one thing: moving data from one system to another. RPA may be particularly helpful for this purpose due to its ability to effortlessly connect systems without the need for time- and cost-intensive programming of interfaces and stand-alone applications.
One of the main challenge with data migration is that it involves a variety of source systems and the variety of formats in which the data comes in. Complex mapping tables, data cleanings and interim formats are frequently applied to solve this issue. These activities not only drive migration costs but easily reach a level at which the complexity seems unsurmountable.
Robotized migration process with several artifacts were developed to read the input files and paste them into the system one-by-one in the required sequence
BOTs also enabled to track the progress of the migration with a detailed status for quality and success monitoring
Conclusion
The promise of RPA is not only minimizing mundane, repetitive task, making workflows simpler, easily integrating with diverse set of applications but also minimizing resolution time with increased quality and compliance. Automating IT operations will also liberate the IT staff's time and refocus their skills on supporting business change which adds more value to business and customers. It's time now to work towards a touchless IT Operations with Intelligent Automation.
Want to gain further insights into our RPA and Intelligent Automation services? Talk to our Automation Experts!