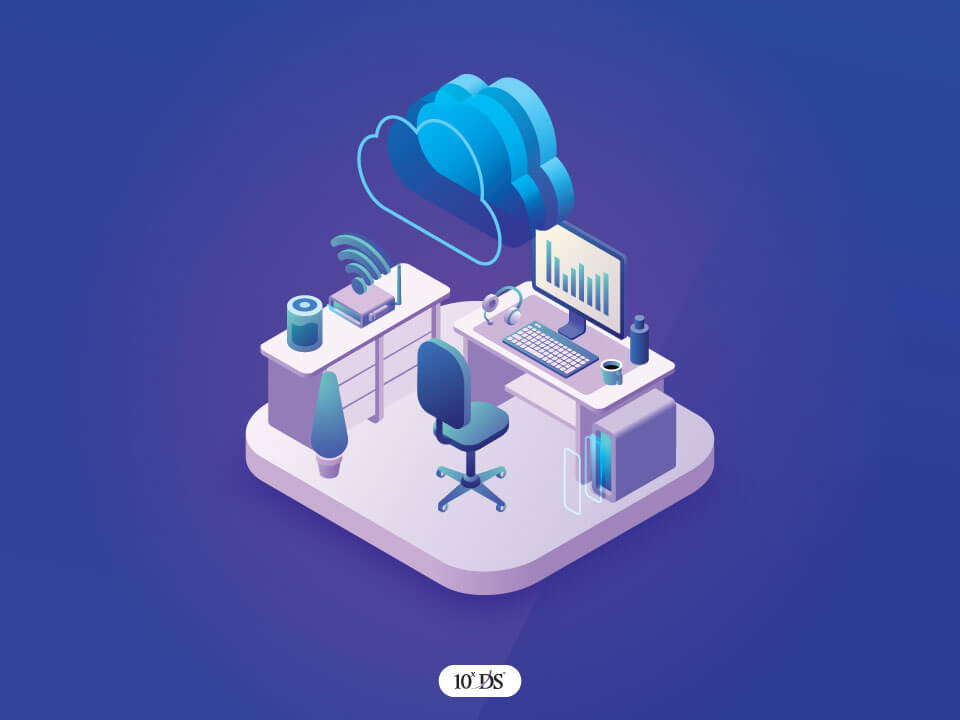 How RPA and AI are delivering value in Shared Services
The traditional Shared Service approach focuses mainly on repetitive, high volume, transactional processes and it's highly people intensive. Though this model helped in cost optimization, there was a need for better ways for standardization. Depending on the stages of SSC operations, the priorities of the companies change from hyper focus on cost reduction in the initial stages to value creation during the growth stage. Technology plays a major role in this transformation leveraging various tools and applications to streamline processes and change the way transactions or processes are run. This would help in a focused shift from People intensive Shared Services model to Technology intensive shared services. There is vast array of options available for companies to adopt such as RPA and Intelligent Automation, Artificial Intelligence (AI), Machine Learning (ML), conversational AI, and Blockchain – even though it is in a nascent stage, the technology presents a tremendous potential to completely revolutionize the way Shared services are operating currently.
What does RPA have to offer to Shared Services?
Several companies are embracing RPA because of the benefits that come with its deployment, such as improved productivity, better accuracy and compliance, high Return on Investment, Reduced operational costs, scalability, flexibility and above all non-invasiveness. RPA automates mundane, high-volume, rule-based and repeatable tasks previously performed by humans and this is especially relevant for the Shared Service Centres.
Making shared services more cost-efficient is one of the major headaches for any medium to large company leadership and management. The key to lowering the cost of shared services is to streamline the administrative processes, making it more efficient. RPA with its several benefits can offer the right amount of boost that Shared Services need to enable digital transformation. Leveraging RPA in Shared Services allows businesses to automate simple, repetitive and mundane tasks. This digital workforce comprising of virtual bots is programmed to mimic human actions and can complete them in lesser time and at a lower cost. That doesn't mean the human workforce will be replaced by the software robots, just freeing them for more value-added strategic, creative and innovative initiatives.
Some of the traditional shared service centres include functions such as Human Resources (HR) Operations, Finance Operations, IT Operations, Law Operations, Document Management and Insurance operations. And to the delight of the businesses, these are rule based, logical processes that are perfect candidates for RPA adoption. Statistics and research suggest that RPA can eliminate 20% of non-value-added tasks within the office of finance. There is a tectonic shift happening with AI and automation efficiently and effectively performing Finance and Accounting functions requiring complex human behaviours. Interestingly, the lion's share of RPA integrations today — about 85% — are led by the finance team. This is because discrete parts of a company's accounting and finance functions are ideal for automation.
Let's review some of digital shared services using RPA.
1. Low Risk Non-invasive technology
One of the greatest benefits of leveraging RPA for streamlining shared services processes is fact that the technology can be overlaid on existing systems. This allows for the creation of a platform compatible with ongoing developments in sophisticated algorithms and machine-learning tools.
2. Improved scalability
RPA enables Instant ramp up and down to match demand peaks and troughs, increasing the scalability opportunities for Shared Services. RPA significantly reduces the hassle for organizations to employ, train and manage new employees.
3. Increased Reliability & Accuracy
RPA bots are programmed to follow rules and they operate at high accuracy levels without getting tired. The bots allow human intervention to be at a minimal level, making the entire process error-free, efficient, accurate and reliable.
4. Improved adaptability
Bots are more adaptable to changes in methods, processes and technology shifts, as it can be designed or redesigned to accommodate the changes.
5. Improved analytics
Having access to error free, accurate data from various sources would improve the quality of data in the process, picking up trends and keywords. Since RPA allows processing of data stored in various databases, this helps in better decision making and overall to the betterment of the process execution.
6. Cost Savings
Leveraging RPA in shared services enables significant reduction in operational costs by as much as 20-35%. Robots can operate 24/7 and takes no vacation, resulting in greater efficiency and visible gains for the business.
Use Case
Let's look at a typical example of RPA in shared services scenario of invoice transaction processing. In this RPA and Cognitive automation comes in handy. RPA bots obtain information from ERP as well as the web portal of the company to generate and reconcile the invoices generated across multiple pre-defined heads, checking for anomalous information within fields and others. The cognitive bot extract information from invoices, rate risks from reviewing applications helping in making judgments through learning patterns from structured as well as unstructured data. Automation of Invoice processing involves activities performed by the bot such as Document Receipt, Document Classification, Document Digitization (using OCR), Training Set Identification and others. Bots handle large data volume of invoices providing enhanced performance with a significant percentage reduction in AHT. Automating repetitive tasks significantly saves FTEs and labour cost.
Similarly, there are many other areas RPA can provide an efficient and effective platform that creates greater value for all such as Accounts Payable, Billing, Book Compliance, Corporate Accounting, Sales Admin, IT Services, HR, and several others.
Conclusion
Automation is now a strategic priority for the Shared Services CXOs and leaders across the globe. Exponential technologies such as RPA, AI, and Blockchain are enablers for the digital transformation bringing quantum leaps to the sector. These exponential technologies enable continuous improvement in most Shared Services functions.
Want to gain further insights into the application of RPA and AI in shared services and how we can help – Talk to our Automation Experts!