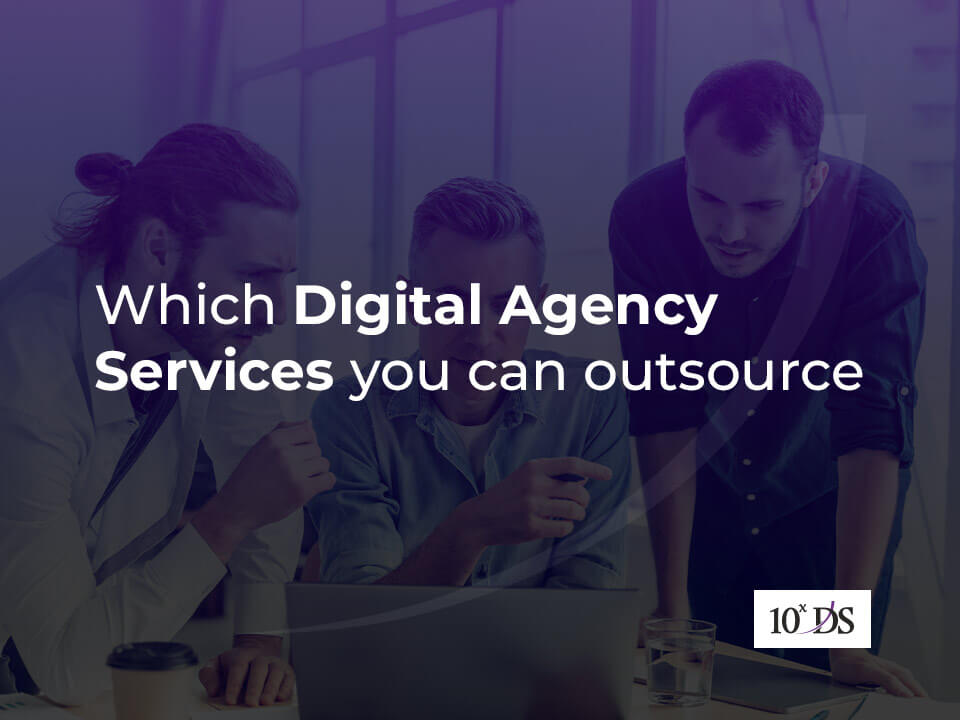 Which Digital Agency Services you can outsource and why is it the best approach
During the 2020 Global Outsourcing Survey, Deloitte stated that outsourcing will continue to be an integral tool for supporting the strategic goals of businesses. Deloitte also remarked that outsourcing will be playing a critical and larger role in the long-term growth and short-term resilience of several organizations.
Several reputed and famous enterprises often seek the help of digital agencies to build online platforms, solve capacity issues, boost user experience, and more. Outsourcing services to an experienced digital agency will allow businesses to enhance results, save money, and grow.
Services Offered by Digital Agencies
Most digital agencies offer a wide range of services to businesses that include app design and development, User Experience and Interface Design, Website design, web development, digital marketing, and more. It doesn't matter whether you are looking to build a new business website, develop a new mobile application, or market your products online, a digital agency can help you. Here are some of the digital agency services that you can outsource.
1. Digital Marketing Services
Digital marketing has become an essential requirement for businesses who want to grow online and build a strong online presence, especially in this pandemic time. Digital marketing allows businesses to increase brand awareness, improve online conversions, and improve revenue. Some of the Digital Marketing services offered by digital agencies include the following services.
Search Engine Optimization (SEO)
Social Media Marketing
Email marketing
Content marketing
Video advertising
Influencer marketing
Affiliate marketing
PPC Ad campaigns
Finding a digital agency company that can take care of all the marketing activities of your business will be a cost-effective solution. However, some types of digital agencies may be focussing on one or two types of marketing. Such agencies are suitable for businesses who want to focus on one aspect of marketing such as SEO, email marketing, social media, or content marketing.
2. Web Design and Development Services
It doesn't matter what business you are running; it is important to have a professionally designed website. Businesses that do not have websites are missing out on the opportunity to grow and expand their business. So, if you do not have a business website, then it is best to create one asap.
A digital agency can help you design a good-looking business website that ensures a fine user experience for customers. In addition, the digital agency will help your website to acquire a higher rank in the search engine results of Google and other search engines. Some of the web design and development services offered by digital agencies are as follows.
Wireframing and website sketching
UI/UX design
Website development
Ecommerce solutions
Website optimization
Website redesign
Website maintenance
Usability testing
3. App Design and Development Services
If you are planning to build a mobile application for your business, then you can easily do it by hiring a digital agency. A professional digital agency can help you build mobile apps or progressive web apps to allow customers to easily buy products, get in touch with customer support, and to know more about a business. You should look for companies offering good creativity, design principles, those who leverage the power of technology to deliver truly valuable user experiences. The app design and development services offered by digital agencies are the following.
Design and development of progressive web apps and mobile applications
Design and development of Linux or Windows desktop apps
Design and development of iOS and Android mobile apps
The experts from the digital agency will help you to build stunning apps with a responsive design and user-friendly interface. Businesses with highly optimized and professionally built apps will be able to build brand loyalty, improve user engagement, and boost revenue.
Benefits of Outsourcing to a Digital Agency
Several business owners have a misconception that hiring a digital agency can cost them a fortune. The reality is that you will be able to easily find a digital agency at affordable rates, after doing proper research. However, it is best to check the case studies and reviews of your preferred digital agency before hiring them, as it will help you to know more about their customer service, work, and more.
Conclusion
If you are still wondering whether you should consider outsourcing to a digital agency, then here are few reasons that will help you understand better:
Hiring a digital agency saves both time and money.
It allows you to solely focus on important business activities or processes.
Digital agencies will have a team of industry experts focussed on delivering state-of-the-art quality services.
Businesses can gain data-driven results.
Businesses can ensure scalability and growth by outsourcing to a digital agency.
It offers you an outside perspective of your brand and how it should be like online.
How can we help?
10xDS Digital Agency offers a spectrum of highly customizable services delivering the best customer experiences. Through the services offered we are able to transform the way C-suite decision-makers approach business in this digital-first era. Some of our Digital Agency offerings include Digital Marketing Strategy and Consulting, Social Media Marketing (SMM), Search Engine Optimization (SEO), Video and Animations, User Experience and Interface Design, branding and more. 10xDS Digital Agency services can help businesses gain a unique competitive advantage to enable increased customer loyalty and growth.
Talk to our Digital Agency experts and unlock your massive growth potential leveraging our spectrum of Digital Agency services