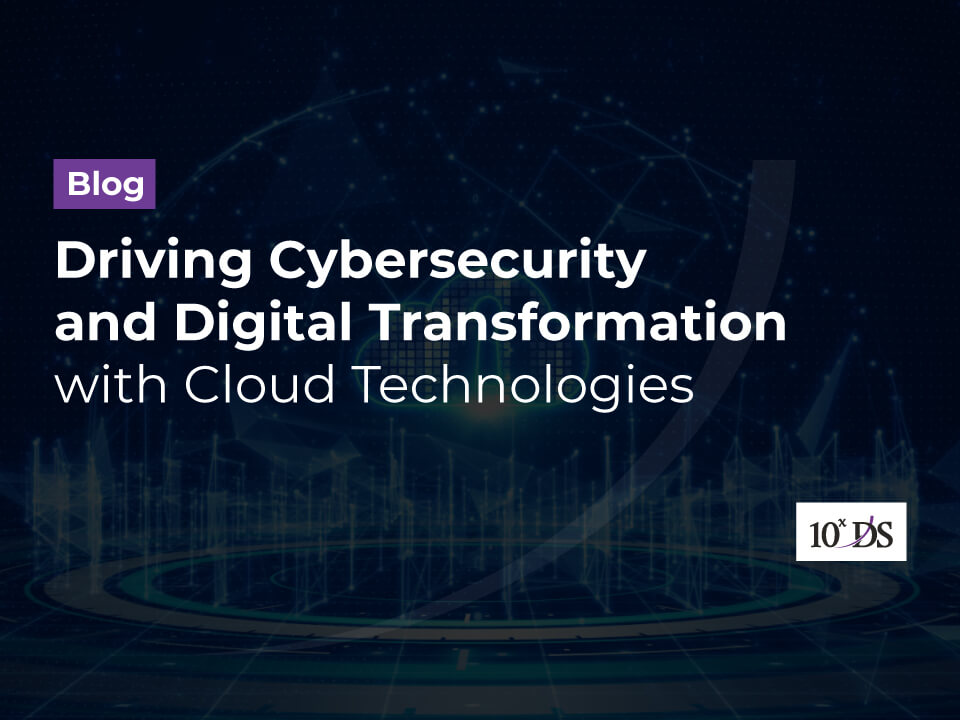 Driving Cybersecurity and Digital Transformation with Cloud Technologies
The pandemic forced many brick-and-mortar enterprises to move much of their business online leveraging the latest SaaS services, introducing new business avenues online, or expanding their existing ones. Several enterprises around the globe are witnessing a large-scale digital transformation and the adoption of cloud technologies contributes the greatest impetus towards its execution. The whole landscape of enterprise IT is changing due to this transition. However, this rapid shift to doing business online also brought in multiple security and data protection concerns. At par with this colossal digital evolution, the nature, size and degree of cybersecurity and privacy-related threats are changing too. Many regulated industries are now forced to show off how prepared they are to address these modern threats by demonstrating their compatibility with globally accepted regulations like GDPR, NIST, and HIPAA, among others.
Is using commercial cloud services effective in thwarting cybersecurity risks?
Cloud services can be infrastructure as a service (IaaS), platform as a service (PaaS) and software as a service (SaaS), based on the need of an organization. A cloud can be private, public, hybrid or multi-cloud. Considering the intensity and velocity at which cloud computing and cloud technologies are adopted, cloud security challenges can lead to an inevitable increase in risk to IT and business. With the increase in the use of cloud services and solutions, the importance of stronger cloud security has become a strategic imperative, quite unavoidable. Moreover, though there are cloud security processes, policies, and technologies available, they are still evolving because cloud technology itself is just maturing. Several cloud security technologies that are in use are the adaptations of traditional on-premises security controls. This offers enterprises purchasing and licensing flexibility and enables cybersecurity professionals to leverage the same tools, commands, and scripts on-premises and in the cloud. However, because these adaptations are not cloud-native implementations, there is always the possibility of them not being tightly integrated with cloud services, and they are not completely adept at addressing issues and concerns specific to cloud-native implementations and security.
Cloud providers are fast to act and are working towards strengthening and securing the cloud environment with various safeguards to ensure that cloud data is secure from both accidental deletions, and a huge number of malicious cyber-attacks that can significantly affect business. Organizations that depend on top quality commercial cloud computing services for their day-to-day operations do not face much cybersecurity risks as there is a comprehensive support system in place. Some excellent examples include public cloud service providers such as AWS, Microsoft Azure, IBM, and Google Cloud Platform (GCP), as well as IBM, Oracle and Tencent.These services offer users not only the computing services but also strong cybersecurity protection to fortify sensitive data assets against threats. It meets all the existing security standards, so if you are required to abide by any compliance requirements, there won't be any problem. AWS is authorized by accreditations such as FedRAMP, ISO 27001, and SOC-2.
Another bright side of using a commercial cloud service is that such services are equipped with exclusive operations processes and effective management features to safeguard the sensitive digital assets of their client organizations. In addition to that, these services do not stop the organizations from leveraging their resources for innovations. This means enterprises, be it regulated or non-regulated, public sector or private sector, will not suffer any loss from investing in these services. Besides being able to enjoy state-of-the-art cloud infrastructure, they get to enjoy the protective layers of advanced cybersecurity measures these services are equipped to handle.
There is a growing list of companies and government agencies that have already embraced digital transformation with commercial cloud technologies.
Why are cloud-based digital transformations ideal?
1. Reduced time to implement cloud-based digital transformations
The most appealing aspect of cloud-based transformation is the sheer amount of time it can save. Organizations, particularly those in the public sector, are too vulnerable to cybersecurity threats and they cannot waste any time to get their security loopholes fixed. With cloud-based digital transformation, they can avail their services to the public several times faster than they could otherwise. There is one thing to keep in mind though – any initiative to embrace a cloud transition should be conducted only after thorough research into various cloud specific implementation aspects. Organizations taking such crucial steps should have their goals and strategies defined in advance.
2. Reduced capital costs
One of the main reasons why companies prefer transitioning to cloud infrastructure is the fact that it can help reduce capital costs, as organizations don't have to spend massive amounts of money buying and maintaining equipment. Moreover, companies don't need large IT teams to handle cloud data center operations because they can rely on the expertise of their cloud providers' teams to handle various performance aspects and data security. Even the costs associated with downtime is much less since top providers have a solid and extensive support team to maintain and ensure minimum downtime.
What makes integration of a modern cloud platform effective and successful?
Looking at the successful cases of existing cloud backed digital transformations, most organizations have given maximum priority to three main aspects: use of advanced codes, quick problem-solving properties, and actionable examples. The team that takes up the transition must compile all the existing best practices that can be leveraged and document them. Similarly, they should ride on proper design guardrails and leverage well-established or proven templates for successful digital transformations transitioning to the cloud.
Conclusion
Digital transformations driven by the emerging technologies and the consumerization of IT, brings about significant changes to business strategy, operating models, and business processes. The latest cloud technologies increase the attack surface area and security challenges for companies. A holistic and strategic approach is required to protect assets residing in the modern cloud environment and the security pillars of modern IT environment can offer such a framework to enable this approach. Quality cloud service providers have a strong support system constantly working towards strengthening and securing the cloud environment. There are various safeguards including secure access, endpoints having clear definitions of acceptable users, devices, locations, and controls to enforce the principle of least privileged access, among others to secure cloud data from malicious cyber-attacks.
Talk to our experts to support you at any stage of the cloud digital transformation journey! We are here to simplify and enable a smooth transition of your legacy applications to cloud, ensuring that all data security measures are in place.