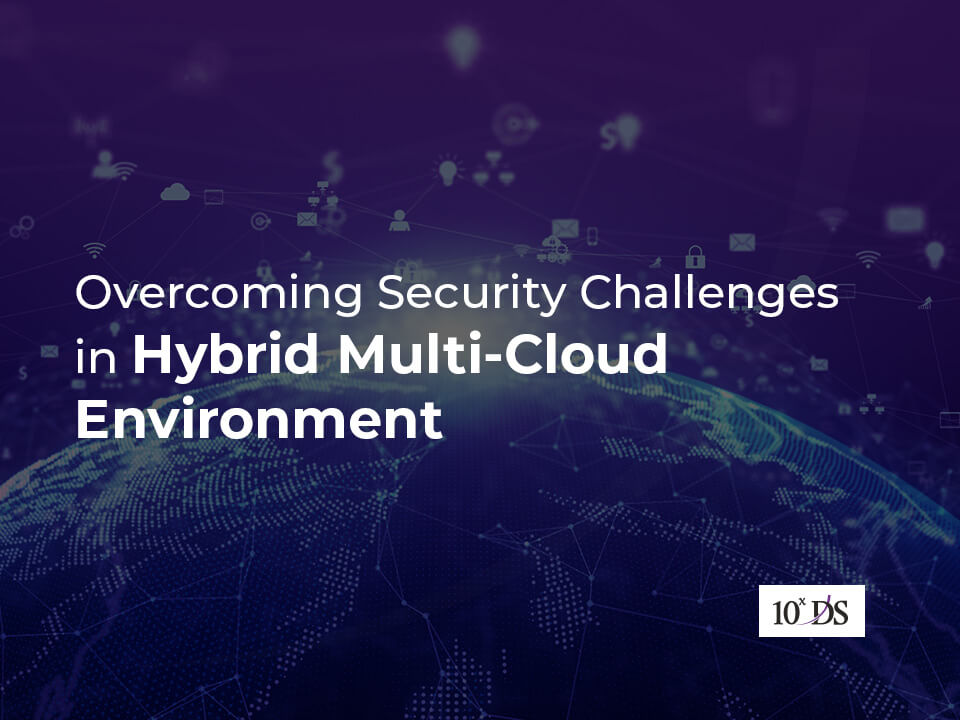 Overcoming Security Challenges in Hybrid Multi-Cloud Environment
Several organizations worldwide have already started adopting a cloud-first strategy and they are looking to achieve this as fast as possible. The decision to adopt such a strategy was propelled by the Covid19 pandemic. The pandemic has forced several enterprises to embrace the multi-cloud and hybrid approach. According to the recently released Flexera 2021 State of the Cloud Report, approximately 92 percent of enterprises have already decided to adopt a multi-cloud strategy. The report also revealed that nearly 80 percent of organizations have already started to use a hybrid cloud strategy.
The hybrid multi-cloud strategy has enabled businesses to benefit their existing enterprise computing systems. Businesses that are following such an approach will be able to combine their existing systems with the flexibility and scalability offered by the private and public cloud.
However, the major issue with adopting such a strategy is that compliance and security in the landscape are fragmented. This has in turn resulted in reduced visibility and increased vulnerability mainly due to the complicated interconnected networks.
As a result, enterprises will have to evolve and upgrade their existing data security solutions. This will make it possible for organizations to overcome security challenges in the hybrid multi-cloud environment. Here are some of the effective procedures that will help enterprises to effectively meet the security challenges in the environment.
Centralized Identity and Access Controls
It is important for organizations to embrace an identity-centric approach because it will play a critical role in protecting enterprise applications and users, that are in the cloud and on-premises. A centralized IAM (Identity and Access Management) solution will help enterprises to cut down the complexity of authentication across individual apps or databases.
Organizations will be able to mitigate privilege escalation attacks by continuously monitoring user activities, permissions, and roles. They should also consider building a process for removing excessive and unused privileges. Ensuring tight and better control when it comes to data access rights by using unified IAM policies and a single identity approach will help you ensure that only authorized users have access. In addition to that, it will enable organizations to cut down on security risks.
A better understanding of the data requirements of your business will help you to introduce contextual data access controls based on the data type and its location. Now, you will be able to set up an adequate level of protection that will help you overcome security challenges to an extent.
Zero Trust Principles Adoption
Another important thing businesses need to do is to consider adopting a zero-trust principles approach. Such an approach will include the assumption of zero or no trust. This involves even the systems that are currently inside the network of your organization.
Businesses that are planning to adopt a zero-trust approach should understand that the process involves the following.
Mapping transaction flows within the network
Setting up clear boundaries between applications and users
Implementing contextual access controls on the basis of least-privilege principles
Actively maintaining and monitoring all data traffic
Organizations that are adopting such an architectural approach will be able to boost their compliance efforts along with improving reporting and monitoring. This approach will help organizations to build a comprehensive and consistent security structure, which will in turn help them to prevent potential attacks.
Single-Pane Management
Enterprises that are planning to adopt a hybrid multi-cloud model must realize that they will need to continuously monitor security. This will make it possible for them to quickly identify and resolve security threats before they become a serious issue.
Since data is spread across both virtual and physical networks, a centralized platform is essential for security professionals. This will in turn enable businesses to continuously assess and monitor security risks.
Organizations should consider looking for a security solution, which can be integrated across all their systems on the cloud. Such a solution will provide a simplified single view to enterprises along with advanced centralized management capabilities.
This is why organizations should implement a single-pane management approach. This will enable them to keep track of data flow across the entire network along with improving visibility. It will also help organizations to understand identities, which access critical workloads.
In addition to that, the single-pane management approach will help organizations by enabling an efficient and unified threat intelligence solution for data within and outside the network.
Conclusion
It is critical for enterprises to understand that ensuring workload and data security is essential for successful adoption of hybrid multi-cloud environment. Cloud security solutions must be able to address the unique needs of an organization that comes when combining internal resources with data sources and external connections in the hybrid model or environment.
Talk to our cybersecurity experts to know more about how to secure the hybrid multi-cloud environment in your enterprise. We have consulting expertise and experience in leveraging advanced cybersecurity technologies to minimize risk and protect your critical data assets.