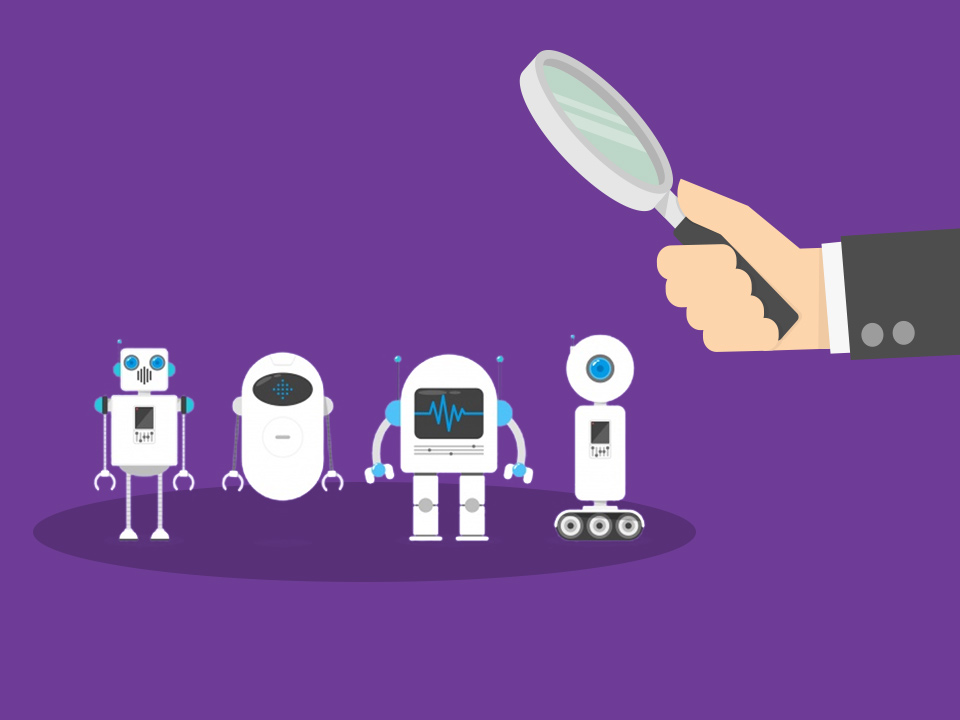 10 Criteria for Choosing the Right Robotic Process Automation Tool for Your Company
Automation is one of the most influential factors in today's evolving market, considering its applicability in a wide range of sectors, functions, and processes. Robotic Process Automation, popularly known by its initialism -RPA, is one of the revolutionary technologies capable of digitally transforming organizations. This technology automates repetitive, rule-based, labour-intensive processes, reducing the dependency of manual labour, and increasing business efficiency and accuracy.
Though this technology is gaining popularity every day, it is still unknown to many companies what are its features, framework, deployment models and various other things. Before implementing the RPA software, the company should know which is the best robotic process automation tool that suits their automation requirements.
Further, what do you mean by a Robotic Process Automation tool? It is a platform where the software robots follow user-built workflows to automate repetitive rule-based processes to minimise the burden of employees for performing mundane and repetitive jobs.
Now, who can provide these RPA tools? Industry leading technology providers such as UiPath, Automation Anywhere and Blue Prism are few among the most popular and successful RPA vendors offering powerful automation tools.
If you have identified the ideal process candidates for automation, the next step should be to look for the right tool offering the optimal features for implementing the automation solution.
Criteria for selecting the right RPA tool
In order to select the best RPA tool, we need to keep in mind, the objectives and requirements of the company. Therefore, the following provides the necessary guidelines for choosing the right RPA tool.
1. Ease of Implementation
One of the best features of RPA technology is its ease of implementation, non-invasiveness, and compatibility with existing legacy systems. So, for choosing the right tool its necessary to check the integration capability with the existing systems to avoid downtime and enable smooth transition after implementing the automation solution.
2. Ease of use
The tool should be chosen in such a way that it is easy to work on, flexible enough to accommodate basic automation processes, require less training, user- friendly and can be controlled easily. Moreover, the choice should be appropriate for business analysts who lack knowledge in programming.
3. Speed
Increasing process speed is probably one of the most important criteria. The main reason for introducing the RPA tool is to increase the speed and efficiency of the process. Therefore, we should check whether the respective RPA tool increases speed in the form of fast completion of tasks, quick mapping processes and more.
4. Technical Features
There are some important technical features that the company should look at such as screen scraping, scalability, cognitive capabilities, and others. Since the software robots handle private data, the company should also check the security features of the tool. Essential security measures are therefore necessary, and the company should also ensure the extent of security they prefer before choosing an RPA tool. Otherwise, the system may become vulnerable to external malicious attacks, misuse of confidential data, privacy issues and others.
5. Ownership Cost
The total cost of ownership is another important aspect that should be evaluated before choosing any RPA tool. It depends on various factors such as vendor fees, respective license fees, cost of implementation, maintenance and more. Any company would like to start small and then scale, hence the evaluation of the cost of RPA tool with the company's RPA roadmap in mind is absolutely necessary
6. Scalability
One of the important aspects of scalability is the support for large numbers of RPA robots working together to carry out many instances of a process. Another factor is expanding the scope of usage by providing consistent support for broadening how and where the solution is used in an organization. Companies should also look for expanded accessibility in an RPA tool. The tool should be able to easily integrate with new technologies.
7. Architecture
A well designed RPA tool has huge implications in any company. It gives an idea regarding where and when we can use the respective RPA tool and how well it can be adapted for performing various tasks. Therefore, before choosing an appropriate RPA tool, we should make sure we have the right skills and expertise to make use of the tool as well as knowledge regarding where it should not be used. If the chosen RPA tool suits the requirements rightly, then any complex design and processes can be automated to become efficient and effective.
8. Exception handling
The RPA tool of your choice should have a well-designed exception handling process. It should detect errors during automation more quickly than manual detection. In some cases, errors require human attention and therefore need to be directed towards experts. However, if no attention is required then those errors should be handled automatically. If your process is prone to more errors, then it is advisable to choose an RPA tool with good exception handling techniques.
9. Vendor support
Technology providers should provide strong vendor support to its clients. It's always good to choose reliable providers and ensure that you are provided with a good support system. A good vendor support will enable smoother deployments, increasing technological innovations, training and certifications of the users and more.
10. Governance
This is one of the important criteria you should consider before choosing a RPA tool. The tool should provide better visibility to the people involved in the process, notifications of pending actions, ROI dashboards, and various other monitoring and control mechanisms.
Conclusion
One should carefully consider the above criteria and even factors such as total cost of ownership, training for employees and others before selecting the right RPA tool for their automation. Each tool has a specific purpose and to evaluate the full potential of an RPA tool, you will need to prioritize one or more criteria over the others and choose the one which closely matches your requirements.
Want to gain further insights into Robotic Process Automation or Intelligent Automation or if you are looking to jumpstart your Digital Transformation journey, talk to our experts!