On Demand Webinar: Red Teaming: Know Your Adversary
Make the right investments in People, Process and Technology
Improve your cyber resiliency and organizational ability to Identify, Protect, Detect, Respond, Recover.
There are many ways to perform a security assessment. Vulnerability scanning and penetration testing can help in identifying the security loopholes and determine the risk of architecture vulnerabilities. But if you need to test the detection and response capabilities of your organization, Red Teaming Assessment is the best method as it focuses on the objectives of an attack and that from a hacker's view. The Red Teaming concept measure the effectiveness of people, processes, and technology used to defend an environment and train and improve an organization's overall security operation's capabilities.
What you will learn from this Webinar?
What is the Red Teaming concept in cybersecurity
How Red Teaming Works
The goals and the engagement phases
How to improve your organization's cyber resiliency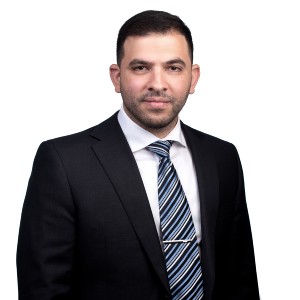 Speaker:
Nadeem Douba | CTO, Red Canari
Nadeem Douba is an internationally recognized security researcher with over 20 years' experience in applied InfoSec consulting. His professional activities focus primarily on red team engagements, enterprise penetration tests and software security assessments. Nadeem has been credited with the discovery and identification of critical vulnerabilities in commercial products from Nortel Networks, IBM Lotus, VIQ Software, and BusinessObjects. As an internationally recognized expert in the field, he regularly provides threat intelligence briefings and security training to various law enforcement and security agencies around the world. He has also made important contributions to the open source community having authored various popular security tools like Canari, Sploitego, and the Python Micro Proxy used by the Internet Archive project (www.archive.org). He has also presented at some of the world's largest security conferences such as DEF CON.

About Red Canari
Red Canari is a highly technical, research-led cybersecurity firm headquartered in Ottawa, Canada. Their security professionals are experts in their fields and have authored globally adopted security tools. They passionately share their research in speaking roles at internationally renowned conferences including Black Hat and DEF CON. Their experts pioneer solutions that advance cyber resilience at the military, governmental departments, and key organizations in the aviation, financial, energy, and health care sectors.