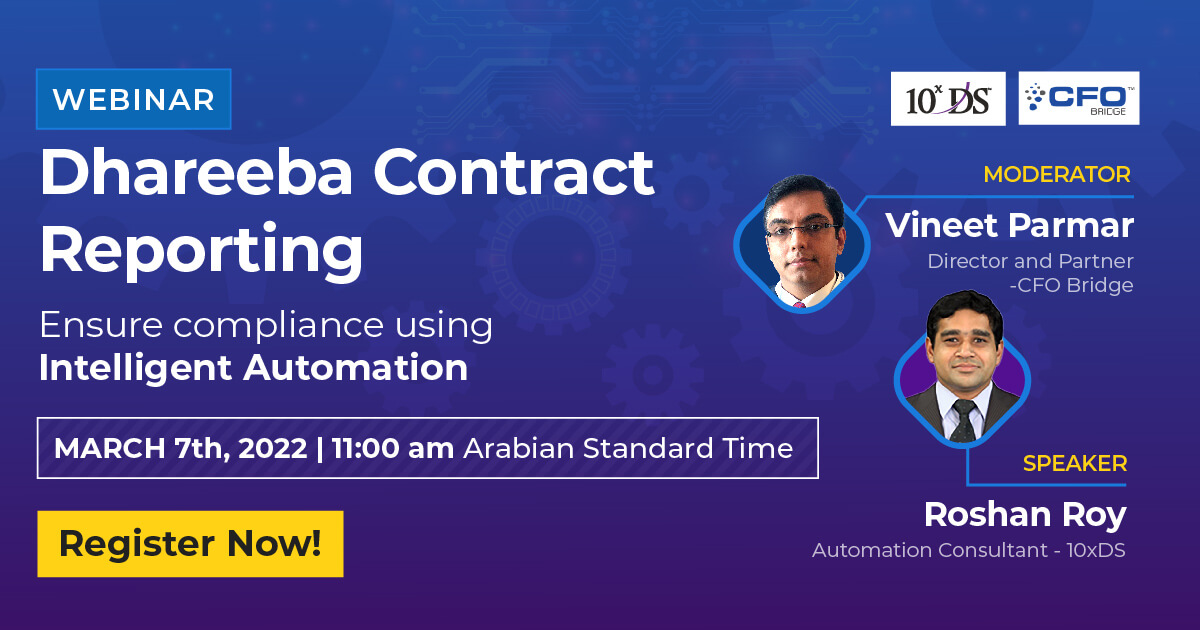 On Demand Webinar: Dhareeba Contract Reporting – Ensure compliance using Intelligent Automation
GTA Contract Reporting Automation
The Qatar government's General Tax Authority had made it mandatory on June 30, 2020, for all the taxpayers to submit/report both purchase and sales contracts through Dhareeba portal- Tax Administration System. This decision is applicable to all the services and supply contracts in various sectors in the country. The companies are required to prepare, collect and review the GTA contract and upload it on Dhareeba portal within 30 days. For most companies this process is largely manual, time-intensive and prone to errors with multiple contracts and purchase orders. Companies face a higher risk of non-compliance and penalties through untimely reporting. 
How Intelligent Automation helps?
Team 10xDS successfully delivered an intelligent automation solution for a leading maritime and logistics company in Qatar, to automate their GTA Contract reporting process. The solution enabled 100% touch-less automation for the client, which led to faster completion of the process with 100% accuracy and "Zero" penalties. 
What the Webinar covers:
Challenges faced in uploading contract details on the tax administration portal – Dhareeba
How the automation solution works
How intelligent automation can benefit the enterprises in Qatar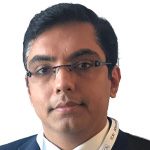 Vineet Parmar | Director & Partner – CFO Bridge
Vineet Parmar is one of the Director and Partner in CFO Bridge. He has 16 years of experience in GCC and has worked in EY(Qatar) and KPMG(UAE). He is a qualified Chartered Accountants of India and a member of the Chartered Institute of Management Accountant (CIMA) from the UK. He has extensive experience in various areas including external audit and accounting, tax, managed services, business consultancy, back-office operations, HR, financial management and advisory. He is very passionate about Digital Technology like Intelligent Process Automation and Data Analytics and is a member of the Institute of Robotic Process Automation and Artificial Intelligence (IRPAAI) in the USA.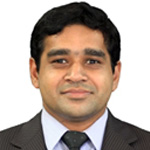 Roshan Roy | Automation Consultant – 10xDS
Roshan Roy is currently working as an Automation Consultant at Exponential Digital Solutions. He has over 15 years of experience in Business Analysis for Automation and Business Transformation. Roshan spent a major portion of his tenure in Process Excellence initiatives in Tax and Finance domains with the added experience of client relationship management and team management. He also has experience in Requirements Analysis, Business Process analysis, Re-engineering & Optimization. He was also responsible for the process of assessing and implementing projects that delivers operational improvement and business continuity. He led the team involved in the GTA automation for a large maritime company based in Qatar.