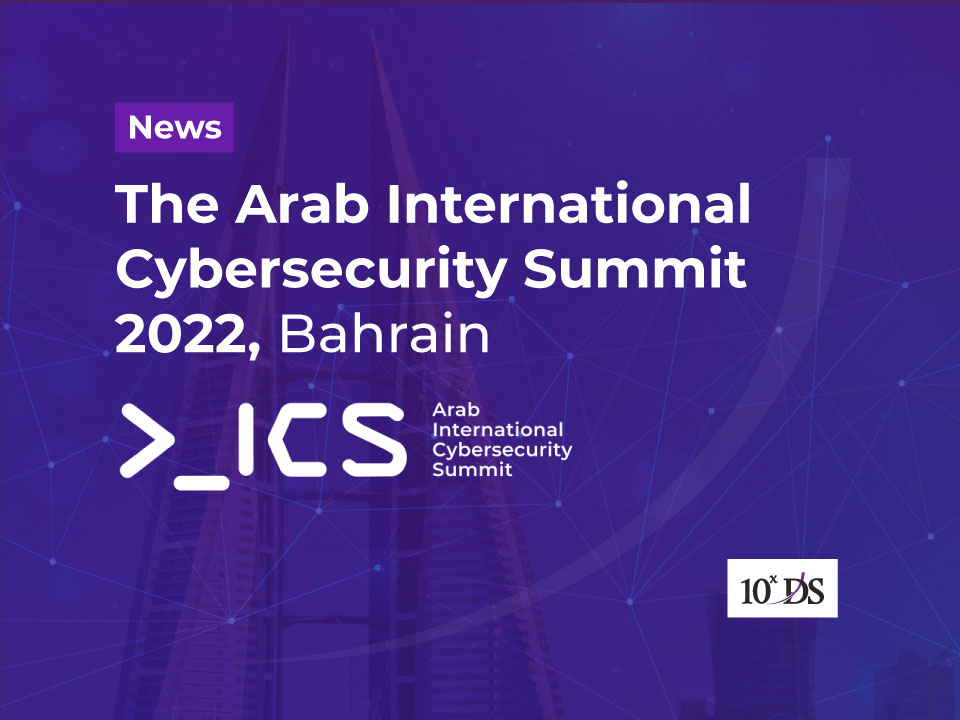 The Arab International Cybersecurity Summit 2022, Bahrain
In Bahrain in 2022, December 6-8, the Arab International Cybersecurity Summit (AICS) is welcoming cybersecurity experts from all over the world to discuss and exchange cutting-edge ideas on a wide range of related topics, including future directions in cybersecurity, the latest industry trends and regulations, digital transformation, and effective management practises. The summit will have a "community spirit," bringing together people who work in cyberspace so that they can share and discuss their knowledge, ideas, and experiences with one another. Gain access to useful information and try out solutions that could have a significant effect on your business and your career.
As the largest convention of its kind in the region, the AICS will bring together government regulators, industry professionals, and solution providers at Exhibition World Bahrain to discuss and develop plans to secure their cyber and IT infrastructure. The summit, whose overarching topic is "Empowering Global Cooperation in Cybersecurity," will provide an international perspective on the full spectrum of cybersecurity and information security.
This event will have the highest level of engagement in the region, with participation from government, industry, and business verticals such as BFSI, oil & gas, energy, utilities, IT & telecom, manufacturing, education, and more. It is co-hosted by the National Cyber Security Centre (NCSC) and held under the patronage of His Royal Highness Prince Salman bin Hamad Al Khalifa, Crown Prince, Deputy Supreme Commander, and Prime Minister of the Kingdom of Bahrain.
Content at AICS will be presented in a variety of ways:
1. Cyber Leaders Forum
For the first time, the world's top cybersecurity decision-makers, thought-leaders, influencers, and solution providers will all be in one room at the Cyber Leaders Forum to explore the challenges, unique solutions, and future-shaping strategies of cybersecurity.
Insightful keynote speeches, presentations, fireside chats, and panel discussions will be featured at the event, with topics including the most critical cyber hazards facing the international community and the best practises established around the world.
2. Block Stage
The main goal of the block stage forum is to promote communication and cooperation on specific themes with broad technological relevance in the field of cybersecurity. In-depth discussions on critical issues and themes will be held, using insights gathered from a wide range of global industries.
The sessions will strengthen a preventative strategy by presenting panels, fire sides, and presentations on significant dangers and vulnerabilities.
3. Room 42
Some of our more in-depth executive and technical seminars, such as those using tabletop exercises, simulation games, and live demonstrations, will be held in Room 42.
These seminars have been carefully curated with the help of our content partner SI SANS, and there are a limited number of accessible spots.
4. Hack Arena
The Hack Arena will be the most popular activation area at the show, featuring games like "Capture the Flag" and discussions about safe and responsible internet use among high school and college students. Teams can demonstrate their ethical hacking and cyber awareness skills at CTF through a series of progressively difficult exercises. This is a vital aspect of our responsibility activities on safe internet usage for younger students and generations.
In today's advanced digital environment, 10xDS understands the importance of providing comprehensive cybersecurity services. That's why we offer round-the-clock surveillance of your IT security systems to make sure they stay safe from hackers. You can be assured that your most important data will be safe with us since we offer Cyber Risk management services to help you spot potential threats and respond appropriately. We offer cost-effective solutions to cybersecurity challenges by striking a strategic balance between defence and reaction. Working on numerous cybersecurity-related services in the Middle East has given the team extensive experience with cybersecurity techniques. Additionally, 10xDS has participated in strategic and operational engagements in Cyber Security all around the world.