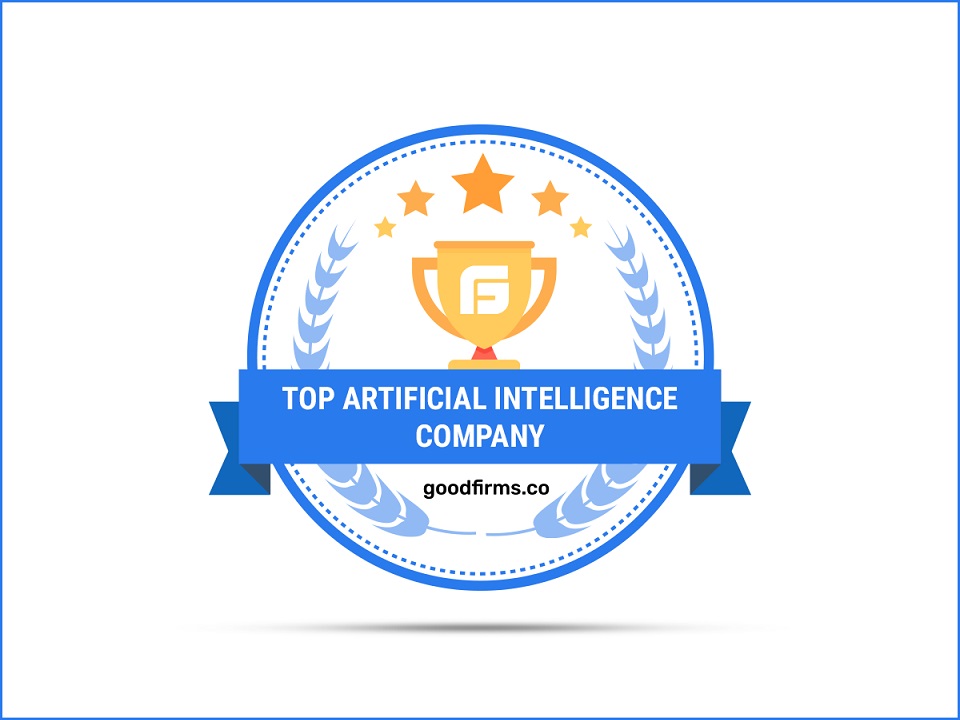 10xDS Emerges as the Top Artificial Intelligence Company at GoodFirms
10xDS has inscribed its name at GoodFirms as a top artificial intelligence company because of its practical, customer-centric solutions. Have a look at the 10xDS– Exponential Digital Solutions profile to know more about the company.
Headnote About the Company
10xDS is a leading emerging technologies company focused on delivering services and assisting companies in making a paradigm-shift towards artificial intelligence, robotic process automation, and advanced analytics. The expert group of professionals is innovation-driven, who takes advantage of the latest trends and technologies to deliver seamless services.
The team helps businesses to understand and determine different AI solutions to modernize their process. The team has a knack of understanding new ideas and technologies that they employ to develop perfect AI solutions—having experiences in the real-world – to build robust high-end solutions that can provide meaningful solutions to clients.
GoodFirms Research Methodology
GoodFirms is an eminent B2B online platform that connects AI service seekers and companies. Although there are numerous companies listed on the website, the companies that score better in the areas of Quality, Ability, and Reliability get ranked higher on the website. The profound researchers also researched 10xDS on the same parameters, and it was thus concluded they are offering outstanding solutions to clients. The brief discussion regarding the same:
Artificial Intelligence Solutions
Artificial intelligence and machine learning are the industry talk, and 10xDS is performing the art of delivering this solution. The AI solutions offered by them include machine learning, natural language processing, natural language generation, speed recognition, decision management, computer vision and image processing, and virtual agents. These technologies enable businesses to outshine and improve the experience. The company's professionals leverage their knowledge and potential to analyze complicated data, identify patterns, and deliver accurate results. For empowering its clients with proven solutions and quick results the company is ranked as one of the the top AI companies in Abu Dhabi at GoodFirms.
Robotic Process Automation
Robotic Process Automation (RPA) reduces the staffing cost and human error of an organization by making their work smooth and more accessible. The 10xDS team is skilled and knowledgeable in developing and customizing RPA solutions to make the workflow smooth and flawless. They develop low cost and easy solutions to assist companies in the human workflow, such as logging into applications, completing tasks, or entering data. The team has worked for various industries like banking and financial services, healthcare, telecom, and insurance and have proved their excellence in their arena. The devotion exhibited by the team members to offer RPA services has made them rank as the top robotic process automation companies at GoodFirms.
Advanced Analytics and Big Data Solutions
Big data helps companies to understand structured and unstructured data to create new growth opportunities. The 10xDS team has an in-depth understanding of data, and they help clients to utilize this in their business. By analyzing process and data, the expert team initiates solutions from inception to the idea. Moreover, the company's crew specialists work closely with their clients' business ideas to understand it and offer the most reliable solutions focused on growth. Harnessing the opportunities and working collaboratively with clients' business, the team responds to their clients' needs. Thus, for delivering the best solutions, the company is ranked as one of the top big data analytics companies in UAE at GoodFirms.
About GoodFirms
Washington, D.C. based GoodFirms is an innovative B2B Research and Reviews Company that extensively combs the market to find top Artificial intelligence, Robot process automation, and Big data Services firms that offer the best services to its customers. GoodFirms' extensive research processes help rank the companies, boost their online reputation and helps service seekers pick the right technology partner that meets their business needs.