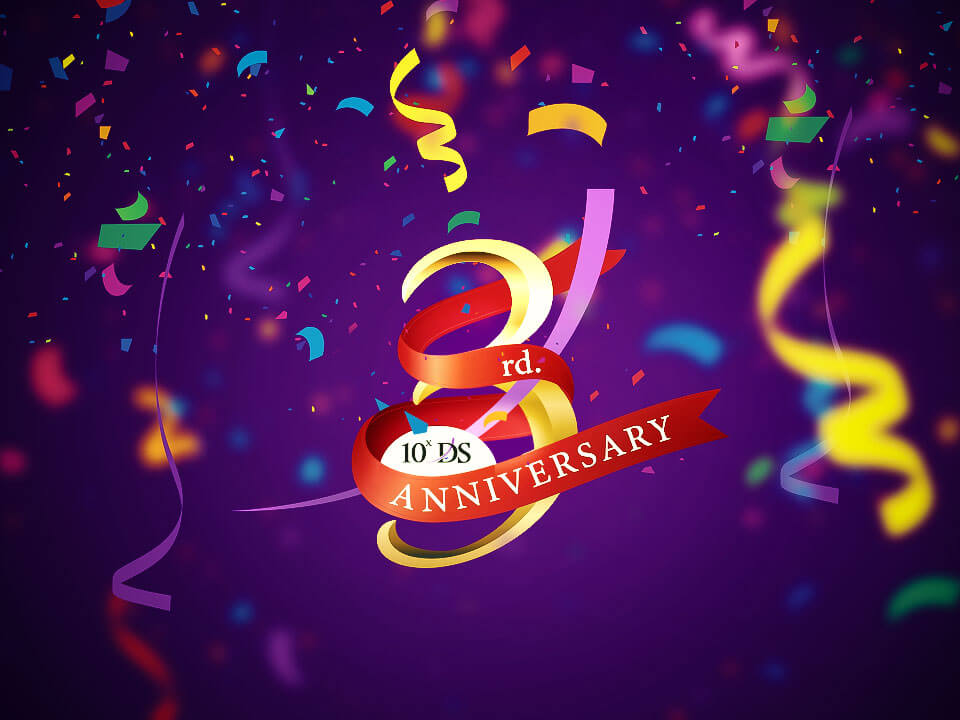 10xDS Leather Anniversary Celebration: Closing Remarks
Today we mark the conclusion of our 3rd Anniversary month long celebration. From the start, we set a tone that was uniquely 10xDian and that spirit has continued throughout the anniversary month, with a slew of exciting online and offline activities. Our leadership and colleagues embraced the anniversary spirit on this significant occasion and contributed to and participated in the celebration activities to make it joyous and eventful throughout the month. From our CEO and Founder Binu Koshy's message to testimonials from our leadership and colleagues and reminiscing several throwback photos over the three years inducing nostalgia, the celebration has been meaningful and memorable.
About 10xDS
Exponential Digital Solutions (10xDS) is a new age organization where traditional consulting converges with digital technologies and innovative solutions. We are committed towards partnering with clients to help them realize their most important goals by harnessing a blend of automation, analytics, AI and all that's "New" in the emerging exponential technologies. 10xDS caters services across the Globe with offices in Dubai and Abu Dhabi (UAE), Manama (Bahrain), Trivandrum and Kochi (India).