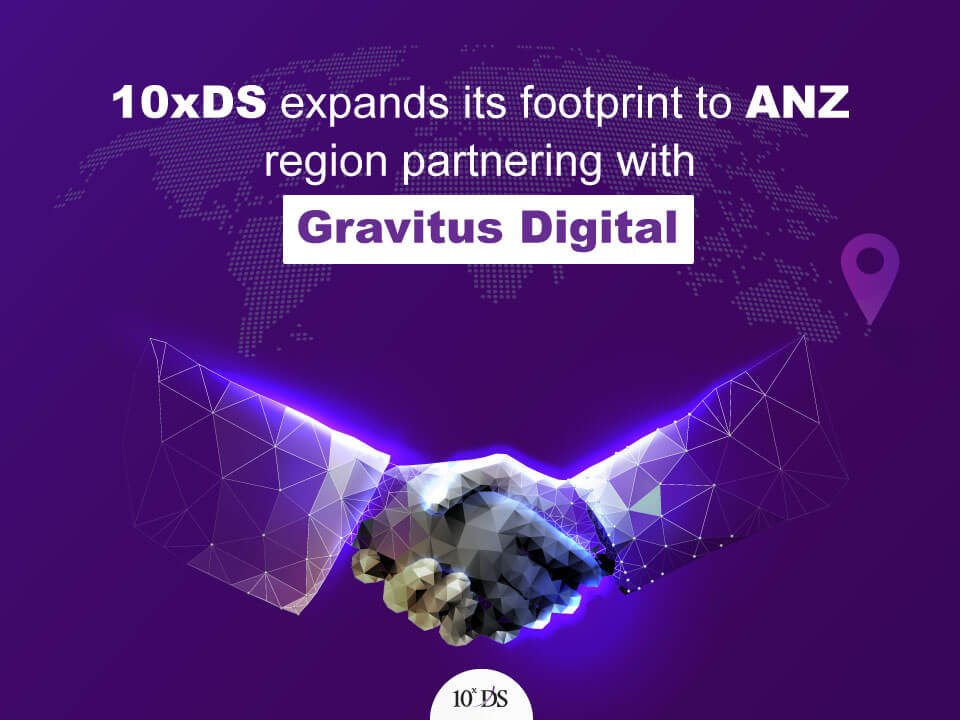 10xDS expands its footprint to ANZ region partnering with Gravitus Digital
We are thrilled to announce that Exponential Digital Solutions (10xDS) has entered into a strategic partnership with Gravitus Digital, a New Zealand based company offering innovative and exponential technology solutions to New Zealand and the nearby regions.
Gravitus is a leading digital transformation company involved in providing futuristic and innovative technologies to various sectors such as Banking & Finance, Insurance, Healthcare, Retail, among others in New Zealand and the ANZ region. The company focuses on delivering simple, intuitive, and scalable business solutions built on modern and secure technology platforms. Gravitus is perfectly positioned to act as a local partner for 10xDS in New Zealand, providing a golden opportunity to work together and help businesses in the region to harness the emerging technologies to make more innovations happen, and deliver value for clients.
Together 10xDS and Gravitus will look towards creating end-end market-ready solutions leveraging their combined expertise to deliver advanced digital strategy development, innovations execution, operational excellence, customer experience, and solve complex business challenges for businesses in the region. Their broad range of services focuses on building and leveraging a portfolio of emerging technologies such as Hyperautomation, MS Power Platform, AI, Cloud Security, and others to help businesses in the ANZ region transform and realize their milestones.
About Gravitus Digital
Gravitus Digital is a New Zealand based Digital Transformation company offering the latest emerging technologies to help organisations transform the way they work through proven industry-leading practices, methods, and tools to enhance productivity, bring competitive advantage, and boost shareholder value. The company infuses humanities into their technology solutions leveraging a human-centric design approach. Gravitus builds intuitive digital solutions to solve complex business problems.
About 10xDS
Exponential Digital Solutions (10xDS) is a new age organization where traditional consulting converges with digital technologies and innovative solutions. We are committed towards partnering with clients to help them realize their most important goals by harnessing a blend of automation, analytics, AI and all that's "New" in the emerging exponential technologies.