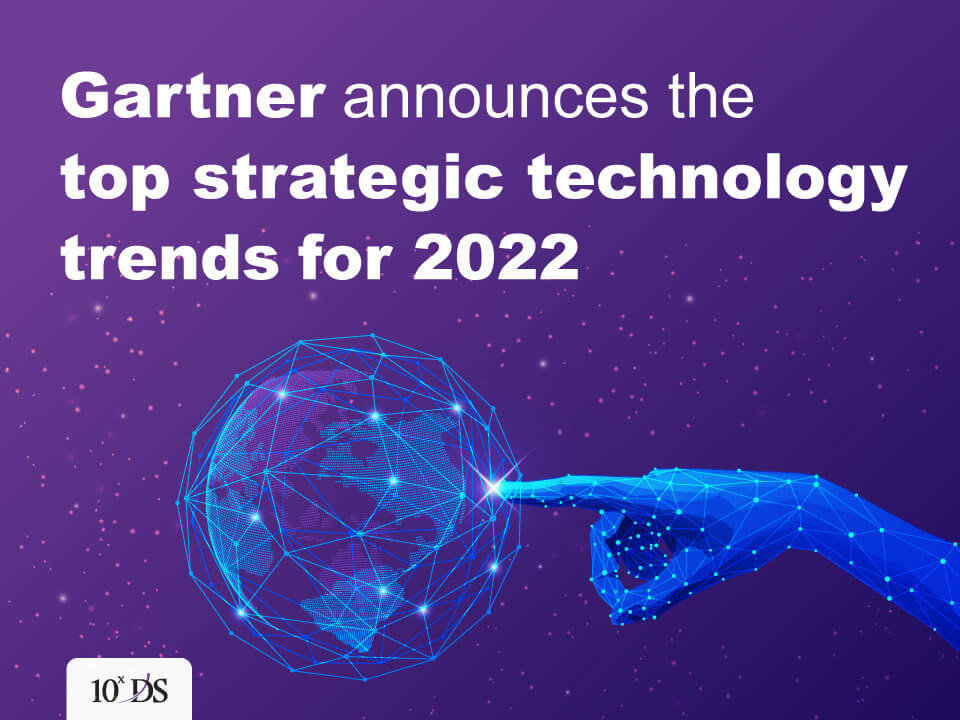 Gartner Announces the Top Strategic Technology Trends For 2022
The top strategic technology trends that enterprises will have to explore in 2022 were announced by Gartner, Inc a few days ago. The findings were presented by analysts during the Gartner IT Symposium/Xpo Americas, which was hosted virtually.
The research Vice President at Gartner, David Groombridge said, "With CEOs and Boards striving to find growth through direct digital connections with customers, CIOs' priorities must reflect the same business imperatives, which run through each of Gartner's top strategic tech trends for 2022,"
He added, "CIOs must find the IT force multipliers to enable growth and innovation, and create scalable, resilient technical foundations whose scalability will free cash for digital investments. These imperatives form the three themes of this year's trends: engineering trust, sculpting change and accelerating growth".
Let us take a quick look at some of the top strategic technology trends identified by Gartner for 2022.
Generative AI
Generative Artificial Intelligence-machine learning methods are expected to be one of the powerful AI techniques that will be hitting the market in 2022. Generative AI methods learn about objects or content by analyzing their data and using it for creating realistic, original, and brand-new artefacts.
Generative AI is ideal for use for a wide range of purposes that includes targeted development, facilitating drug development, and creating software code. Gartner suggests that Generative AI will be accounting for about 10 percent of the total data produced.
Data Fabric
There has been a surge in the number of applications and data in the last decade. However, there has been a drop in the number of skilled individuals in the D & A ( data and analytics) team or it has stayed the same.
Data fabrics, which is resilient and flexible integration of data across business users and platforms will simplify the data integration infrastructure of organizations.
Data fabrics will be creating a scalable architecture, which will minimize the technical debt that we were able to see in several data and analytics teams mainly due to the increasing challenges in data integration.
Distributed Enterprise
The increase in hybrid and remote working in recent years has forced several traditional office-centric enterprises to transform themselves into distributed enterprises with geographically dispersed workers.
Groombridge said, "This requires CIOs to make major technical and service changes to deliver frictionless work experiences, but there is another side to this coin: the impact on business models. For every organization, from retail to education, their delivery model has to be reconfigured to embrace distributed services. The world didn't think they'd be trying on clothes in a digital dressing room two years ago."
About Gartner
Gartner is the world's leading Information Technology research and consulting company based in Stanford, Connecticut. Gartner corporation division includes research, execution, program, consulting and events. They deliver technology-related insights to business leaders, CIOs, IT leaders and technology investors to make decisions on key initiatives. They serve clients in 11,000 enterprises in 100 countries. Founded in 1979, they have branch offices elsewhere in North America, Europe, Asia Pacific, Middle East, Africa, Latin America and Japan.