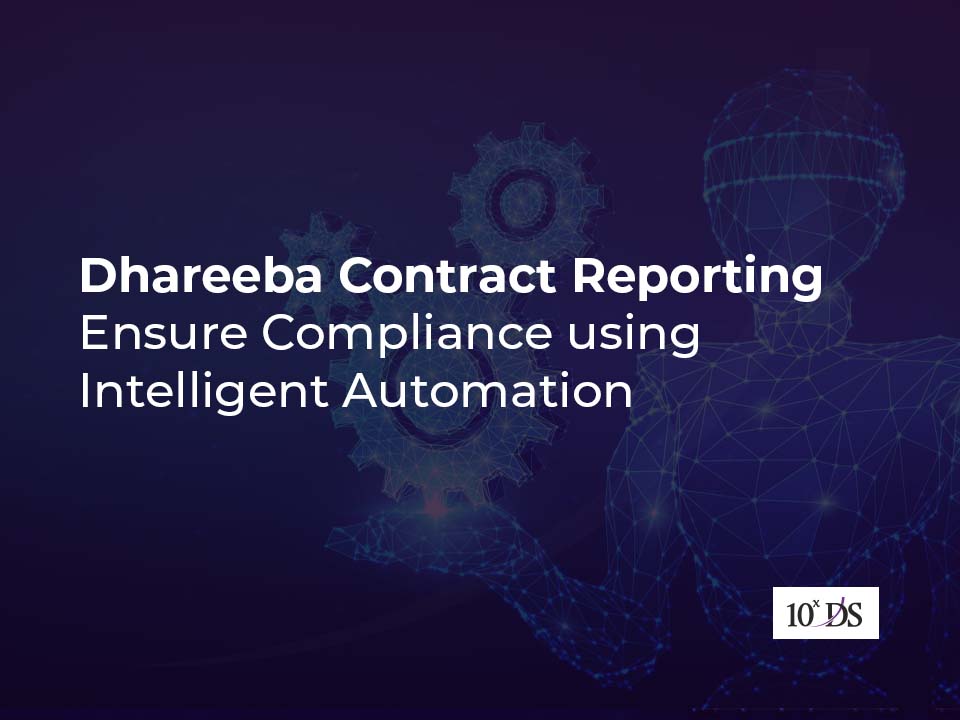 Dhareeba Contract Reporting: Ensure compliance using Intelligent Automation – Webinar
10xDS will be hosting a webinar on 'Dhareeba Contract Reporting: Ensure compliance using Intelligent Automation' on March 3rd 2022 at 11 am (Arabian Standard Time). 
The General Tax Authority of Qatar had made it essential for all taxpayers to enter and report both purchase and sales contracts through the Dhareeba portal (Tax Administration System). This decision applied to all service and supply contracts in a variety of industries. The companies had 30 days to develop, collect, and review the GTA contract before uploading it on the Dhareeba portal. With several contracts and purchase orders, this process was labour-intensive and prone to errors. As a result, clients faced a higher risk of non-compliance and penalties for late reporting. 
 Team 10xDS had successfully delivered an intelligent automation solution for a leading maritime and logistics company in Qatar, to automate their GTA Contract reporting process. The process was automated using RPA bots to check the ERP and download PO copies and upload required details into the Dhareeba site. This was followed by an interactive dashboard that allows viewing all the relevant contract-specific and process-related KPIs. Through the solution, 10xDS enabled 100% touch-less automation for the client, which led to faster completion of the process with 100% accuracy and "Zero" penalties. 
 This webinar focuses on the challenges faced in uploading contract details on Dhareeba and how the Automation solution offered by 10xDS has helped the enterprises in Qatar to overcome these problems.