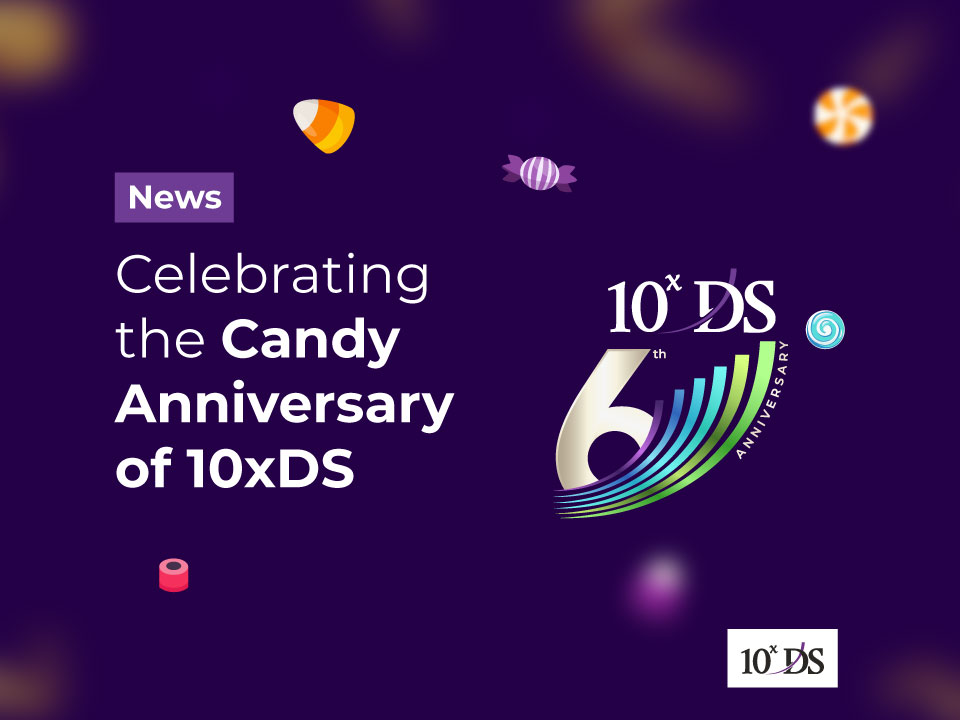 Celebrating the Candy Anniversary of 10xDS
In the month of November 2022, Exponential Digital Solutions (10xDS) will have been in business for a full six years, a noteworthy achievement in and of itself. The company has grown and expanded throughout the years, and we can be proud of our contributions. Under the guidance of our CEO, Binu Koshy, and the rest of the management and our formidable staff, our services have developed and grown steadily over the course of many months. We are proud to say that we have grown to over 100 colleagues in our team, by continually exceeding our clients' expectations.
Over the past six years, 10xDS has assembled a formidable multidisciplinary team of experts in business consulting and technology, allowing us to provide our clients with fascinating engagements. We are thrilled that our solutions have enabled companies to achieve digital transformations, allowing them to reimagine their business to stay ahead of the digital curve. Our company has established a vast partner ecosystem enabling enormous scale institution creation.
As 10xDS celebrates its sixth year in business, we would like to thank our entire team for their dedication and hard work throughout the years. We have all taken this step together, and we are confident that we will continue to grow and learn from one another as we move forward to achieve even greater heights of accomplishment. We appreciate all of our clients, business associates, and partners who have been instrumental in our success. We hope that they will continue to stay with us on this adventure and exciting journey.
Our past successes can serve as a springboard for our future endeavors, and our experiences have been invaluable in preparing us for this path.
About 10xDS
Exponential Digital Solutions (10xDS) is a new age organization where traditional consulting converges with digital technologies and innovative solutions. We are committed towards partnering with clients to help them realize their most important goals by harnessing a blend of automation, analytics, AI and all that's "New" in the emerging exponential technologies. 10xDS caters services across the Globe with offices in Dubai and Abu Dhabi (UAE), Manama (Bahrain), Trivandrum and Kochi (India).