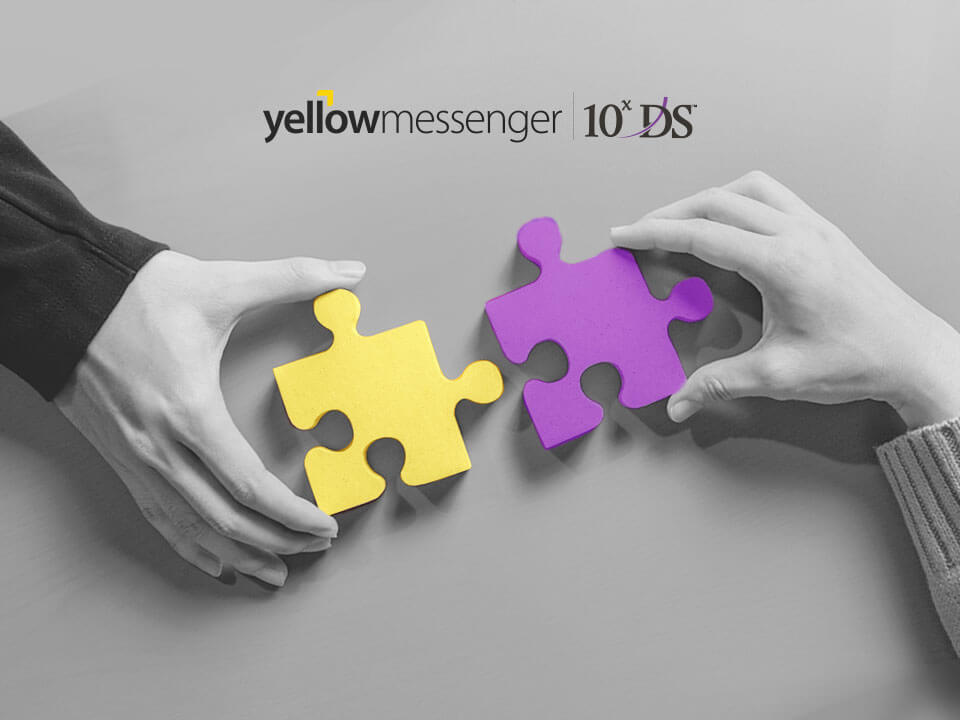 10xDS partners with Yellow Messenger to build rich conversational experiences for global customers
Exponential Digital Solutions (10xDS) entered into a strategic partnership with leading Conversational AI solutions provider Yellow Messenger to deliver chatbot solutions and build rich conversational experiences for its global customers. Yellow Messenger's conversational artificial intelligence (AI) platform enables enterprises to automate customer and employee engagement with minimal human intervention.
With the partnership with Yellow Messenger, 10xDS is looking to drive value for their customers utilising chatbots across multiple latest communication channels such as Microsoft Teams, Slack and WhatsApp, among others. The platform also supports over 120 languages across voice and text. 
Both 10xDS and Yellow Messenger works across multiple industries and business functions around the world, harnessing the emerging technologies like AI, Advanced Analytics, Intelligent Automation, among others to build more efficient and intelligent enterprises. This partnership will play a critical role in helping global enterprises leap ahead of the digital curve by embracing Digital Transformation.
About Yellow Messenger
Yellow Messenger is a leading conversational AI-powered platform for enterprises to automate and orchestrate intelligent conversations with customers. The company specializes in conversational artificial intelligence, customer engagement, customer service, chatbots, among other fields. The platform enables enterprise-ready implementations for managing functions like Human Resources (HR), Sales and Marketing, Customer Support and ITS, across a wide range of industries.