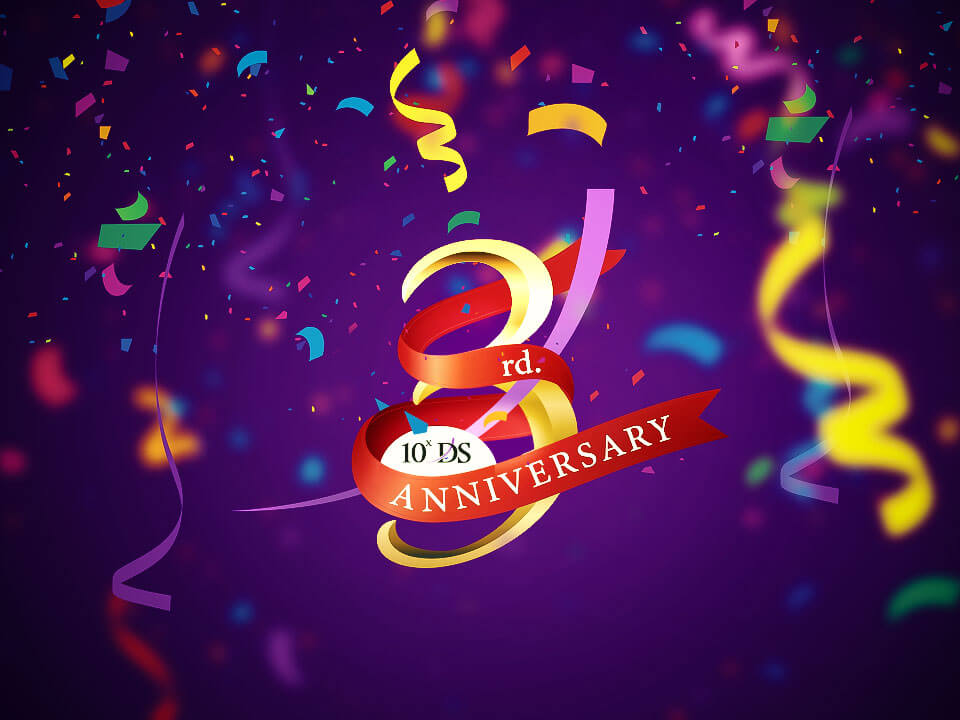 10xDS family gears up to celebrate the Leather Anniversary
Exponential Digital Solutions (10xDS) is completing the third year of their journey this November 2019. Just like any start-up journey, we are driven by the boundless energy and thrills of this ride. 10xDS is the brainchild of seven aspiring entrepreneurs and their pioneering zeal to help businesses harness the latest emerging technologies. Today we are nearing 150 employees and very humbled about by growth and excited about our future.
Over a span of three years, 10xDS has successfully built a strong multifaceted team of professionals with extensive business consulting and technology experience delivering exciting engagements for our clients.  The company has a wide partner ecosystem enabling massive scale institution building and we are delighted that our solutions have empowered businesses to drive digital transformations, helping them reinvent their business to stay ahead of the digital curve.
We thank our clients, partners and employees whom we believe are the strong pillars of our growth and looking forward to their continued support in the journey ahead. We gather strength from our experiences in this three-year journey to surge ahead.
About 10xDS
Exponential Digital Solutions (10xDS) is a new age organization where traditional consulting converges with digital technologies and innovative solutions. We are committed towards partnering with clients to help them realize their most important goals by harnessing a blend of automation, analytics, AI and all that's "New" in the emerging exponential technologies. 10xDS caters services across the Globe with offices in Dubai and Abu Dhabi (UAE), Manama (Bahrain), Trivandrum and Kochi (India).