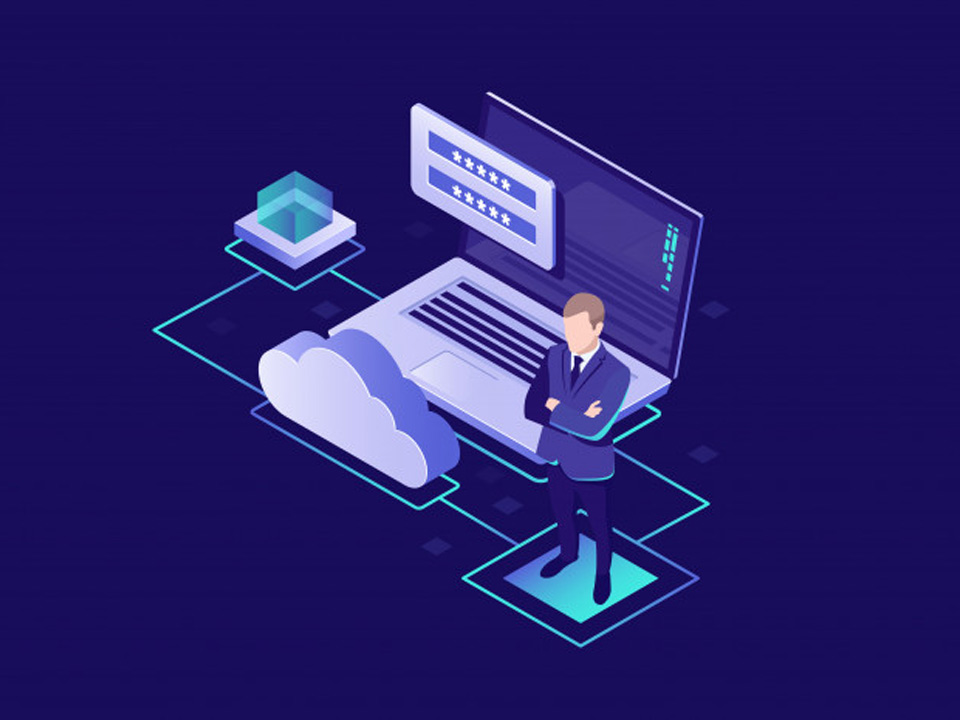 How Robotic Process Automation (RPA) can fast track Personal Data Protection compliance
The world has witnessed several large data breaches especially affecting big firms in the last couple of years. To increase security and reduce breaches, the European Union (EU) introduced General Data Protection Regulation (GDPR) effective as of May 25, 2018.  Since its introduction, there has been renewed focus and emphasis on data privacy and protection of Personal Data across the world.  Recently, the Kingdom of Bahrain issued the Personal Data Protection Law (PDPL) on July 12, 2018, giving businesses just under one year to prepare for the changes that the law mandates from the technology, process and people. Laws like PDPL will be a paradigm shift for organizations in the Middle East. Organizations will have to ensure personal data is processed fairly. They will have an obligation to inform the data owners of the collection, processing, storage and use of their personal data. Explicit consent of the data owner is required for processing sensitive personal data and they can even exercise their rights to withdraw the consent anytime.
Implementing the mandatory changes in a short span will have a huge impact in the administrative tasks for the organizations. This is where emerging technologies like Robotic Process Automation (RPA) serves as a lifesaver, playing a significant role in alleviating some of this pain. Before we go into details of how implementing RPA can help fast track Data Protection compliance, let us understand the current state of Data Protection and Privacy Laws in the Middle East, some of the challenges faced and the role of RPA.
Current State of Data Protection and Privacy Laws
The EU region, with the General Data Protection Regulation (GDPR) has set a high standard for the jurisdiction and legal framework to protect personal information and privacy. The US, Canada, Australia and many other developed countries have matured legal framework and stringent laws in place to protect the private data of consumers.
The Asia-Pacific Economic Cooperation (APEC) Privacy Framework aims to develop a uniform standard of data protection law across the region. Only China, Hong Kong, Indonesia, Japan, Korea, Malaysia, Philippines, Singapore and Vietnam are a part of this regional bloc. The APEC Cross-Border Privacy Rules (CBPR) system has been forged out to implement this framework. Unlike GDPR which applies to the entire European Union, the CBPR system is more voluntary in nature and does not displace or change a country's domestic laws and regulations.
Personal data privacy protection law in Middle East countries
The Middle East countries are catching the wave, giving greater emphasis to Personal Data Protection. Some of the countries have already started considering Data Protection as a key enabler in their development and future growth. Here are the Middle East counties having existing personal data and privacy protection Legislation.
Country

Year

Law

QATAR
2016
DPL (Data Protection Law)
UAE
2012
(Applied only for Free Zones)
Dubai International Financial Center (DIFC) Data Protection Regulations (consolidated version number 2 of 2012)
2015
Data Protection Regulation (Amended by Abu Dhabi Global Market – ADGM)
ISRAEL
2017
Israel Data Security Regulations
IRAN
2018
Personal Data Protection Bill
LEBANON
2018
Data Protection Law
JORDAN
2016
The Draft Law
BAHRAIN
2018
Personal Data Protection Law
CYPRUS
2018
General Data Protection Regulation (GDPR)
Compliance Challenges and Role of RPA
The data privacy protection laws have strict requirements for complying with personal data security, privacy, and the right to be forgotten. Organizations find it difficult familiarizing with the terminologies, and they should ensure that the business practices comply with the law. The compliance challenges can cause severe headaches for the management of organizations, especially those that have not yet prepared for the changes and considered the increase in the cost of administrative overhead. Many companies may not have a system in place for effectively tracking and monitoring the various data sources, and dealing with the increasing volume of customer requests, managing their consents to fulfill rights of data subjects can become increasingly cumbersome.
RPA, a technology that uses software robots to interact and perform repetitive, rule-based tasks within existing applications, can help reduce the administrative costs. The bots are much like employees processing a transaction, manipulating data, triggering responses and communicating with other digital systems.
There are some surefire benefits to relying on software robots:
RPA is easy to use and offers faster ROI without costly infrastructure investments and time-consuming coding.
With the reduced risk of errors and ability to diligently follow the defined steps, security risks can be reduced
Software bots can ensure compliance by mapping structured data, identifying and classifying personal information in an organization and more.
How implementing RPA can ensure greater compliance
1. Effective data handling
One of the biggest challenges in ensuring data protection compliance is to manage the mapping of data. RPA simplifies the data mapping by identifying and classifying information stored in an organization. Automating the process ensures safety, increase efficiency and reduce cost.
2. Streamlining Consent Management
RPA helps automating consent management process to fulfill rights of data subjects such as data erasure, right to rectification, data portability, right to access and more. This allows organizations to gain greater compliance with the data protection mandate of the existing law
3. Right to be informed and forgotten
Customers can request an organization to receive information on how their personal information is stored and used. Similarly, they can request to have their personal information deleted. A manual process to handle these requests can be tedious, time-consuming and error-prone. Moreover, when the requests are to be promptly processed, a delay or error might affect the compliance.
4. Breach notifications
Most data protection laws or regulations mandates reporting to the authorities and subsequently to the affected data subjects within a specified timeframe. This can be a huge challenge when the breaches are large. Software Robots can be useful in effectively performing the job by notifying the data subjects within the mandated timeframe.
5. Documenting data
Nowadays different types of data are collected from various sources. An organization must be able to document and keep records of all the data and data processing activities, especially when it comes to handling personal data. Software bots generate audit logs, and any data erasure, addition or modification is recorded. The audit logs are also helpful in offering timely analysis to identify and report a breach. The bots also help ensure compliance to the established policy and generate alerts.
Conclusion
The impact of the data protection laws will touch nearly every business in the Middle East. As companies familiarize and dissect the laws and compliance requirements, there is a renewed focus and a new wave of importance over the use of emerging technologies such as RPA.  Processes such as consent management, records management, and responses to specific Data Protection law requirements are perfect fit for RPA adoption.  As the deadline nears for some of the Middle East countries, organizations should consider investing in technology that leverages RPA before the data protection law becomes effective.
How can 10xDS help?
10xDS is driving digital transformation by leveraging our vast experience, expertise, state-of-the-art RPA and Intelligent Automation COE and deployment methodology to streamline processes for clients across a wide range of Industries and functions. Our expert team can help deploy RPA and Intelligent Automation solutions to automate various processes for implementing specific data protection compliance requirements. The solutions significantly improve control and oversight, reducing the overhead costs and efforts required for implementing various aspects of the law.
Want to gain further insights into our RPA and Intelligent Automation services? Talk to our Experts!