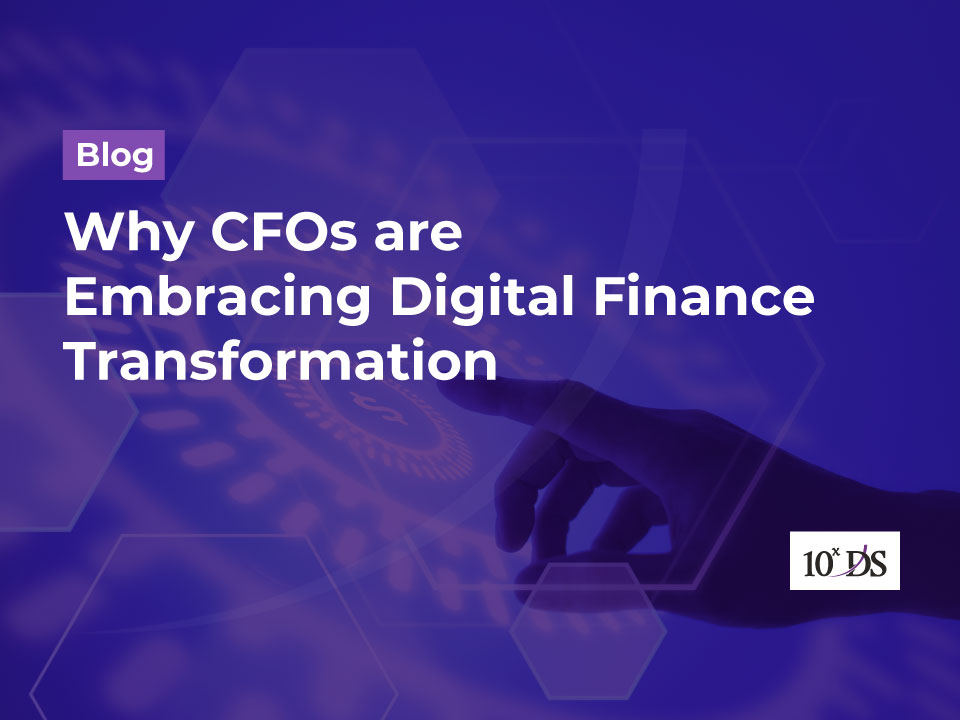 Why CFOs are Embracing Digital Finance Transformation
Digital finance transformation is often embraced as a strategic work culture by CFOs (Chief Financial Officers ). It is evident that every type of business strives to grow and most of them want to accelerate their growth by using digital technology.
The CFOs, who are in charge of reducing expenses and pipelining the profit resources for the growth of the company have started to embrace digital finance transformation. Technology can be used to aid CFOs to make calculated financial decisions, better.
How does a CFO do it?
Digitization has made data processing a lot simpler and faster. Data that were earlier difficult to process can be easily processed today. There are various tools that can be used to analyze large packets of financial data. As a result, CFOs will be able to gain better insights into their business. This helps them to set realistic goals from credible analytical data.
5 ways in which CFOs are utilizing Digital Technologies
1. Hyperautomation can streamline redundant tasks
Most of the redundant tasks within a process can be easily completed by using hyperautomation. This can help reduce cost and increase effectiveness by eliminating errors, which will improve the production process.
Automation processes are strictly task-related and any deviations from the structured procedure could break the system. That's why embedding machine learning into the automation process is a good idea. This will avoid the chance of errors or issues.
Automating bulk data analysis can also help in tackling complex processes including budgeting and forecasting.
2. Investing in new technology
Outdated technology can not just slow down your business growth, but it can plummet your profit margin due to poor allocation of resources. Constant scraping and replacement of technology is not the ideal solution, it is best to invest in new technologies.
That said, relying too much on automation can cause discrepancies, so they need to be updated periodically to get reliable and efficient outcomes. CFOs need to invest in technology that adds value to financial technology.
3. Cloud computing
Most business ventures are now setting up remote operations and several employees are currently working from their homes. Cloud computing can help handle large volumes of financial data that can be accessed with the help of an internet connection from anywhere in the world. Here are some of the factors CFOs look out for when trying to choose a cloud platform.
Figure out what you need
Get an understanding of the structure of the organization. Try to understand the different types of financial and technical requirements of your business.
You can't choose any cloud computing partner, you will need to do your research, and find one that suits and satisfies your requirements.
Understanding the organizational needs and project outcomes can alleviate business troubles caused from making bad investments.
4. Get Insights
Investing in an AI-driven technology solution can help reduce data management risks that occur from repetitive tasks. Visual data representation and cloud computing can change the way a CFO handles data within an organization. It can help reduce analytical operation time and increase efficiency.
Businesses will be able to identify errors, recognize customer behavior patterns, and forecast financial decisions with the help of a powerful analytical tool.
5. Evolve Digitally
An Organization's technological improvements are just as good as its technical team. A CFO will always need to be on the lookout to upskill their as well as their team's skills. Here are some of the things a CFO would want to keep in mind to upskill.
Gain more knowledge on how the latest technologies and digital transformation solutions can help achieve profit outcomes for businesses. New technologies can often create issues to get used to and understand, which is why it is important for CFOs to have a clear idea of how to deal with them.
Not all stakeholders will understand the technological aspects of the business, today a CFO should be able to communicate with them without any hassles.
Conclusion
CFOs will be able to enjoy several benefits of embracing digital finance transformation. However, it is important to realize that this will produce results only if you wholeheartedly and strategically approach the process of digital finance transformation.
CFOs will need to create a shared space, where tactics and ideas will be discussed and valuable findings from practices and other industries will be implemented without any reservations. If you are able to do that, then you will be able to benefit from digital finance transformation.
Talk to our experts to know more!