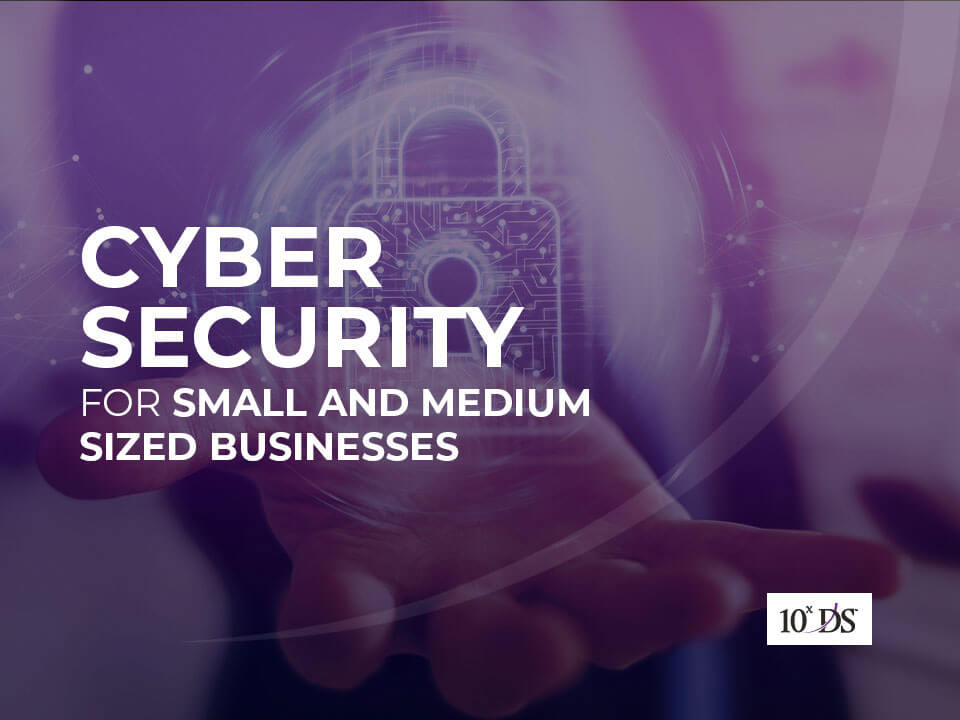 Cyber Security for Small and Medium sized businesses
Are Small and Medium-sized businesses (SMBs) an attractive target for attackers? Recent attacks support that notion. The threat actors do not really differentiate SMBs and large business when it comes to data that they are looking. Because both hold sensitive data but SMBs are more vulnerable because they do not have sophisticated defence tools or expert teams as those large businesses. Hence Cybersecurity may seem overwhelmingly complex for SMBs owners. SMBs are considered as machines that powers growth and they cannot afford to stay unprepared for the cyber-attacks that may happen any time. In this blog let us discuss a few tips to make a comprehensive cyber security strategy and plan for SMBs.
1. Have a well-defined cybersecurity policy
The policy should be defined based on thorough research about how successful businesses and structuring their policies and procedures and what has helped them to be on top of their security. Second most important things to align it with business goals as well as organizational goals. For example, an organization may decide to allow BYOD (Bring Your Own Device) for employees hence the cyber security policy must include how to control this to secure the data. The procedure must have all the checklists that need to be enforced.
2. Managed Security Services with a lean in-house team
Cybersecurity experts come at a high cost hence having a full-fledged team onsite may not be viable for SMBs. Outsourcing a major chunk of activities to a Managed Security Service Provider and maintain a lean-inhouse team for coordination and guidance locally would be a beneficial model. MSSPs leverage their tools and resources which may not be easy for an SMBs to procure. You may also read the blog from our Insights library to know more.
3. Implement the most important security solutions
It is very important to secure business accounts and networks with reliable cybersecurity solutions, regardless of the size or type of your business. Below are few to have at any cost so to alleviate any risk and attack that come.
Intrusion Prevention and Detection Systems
Multi-Layer Firewall
Vulnerability and Patch Management Tools
Identity and Access Management with Multi-Factor authentication
There are many more which organizations can use to safeguard businesses against cyberattacks, such as virtual private networks, antivirus programs, application and service blacklisting tools, among others.
4. Employee awareness and training
The key aspect is to spend time on a periodic basis for training employees on a periodic basis because most of the attacks have social engineering aspects and employees falls victims. These training sessions should be used to enforce security procedures, point out any lapse occurred in the past as well as details on recent attacks around the world and trends. New processes and protocols also need to be introduced with proper reasoning and justification so that employees understand the need of doing them. It is also important to hold them accountable by signing declarations on the information received as well as on the actions if not followed thoroughly.
5. Monitoring and backup of data and review of privileges
Keeping comprehensive backups is very important so that the data can be recovered, thereby minimizing any potential financial and reputational damage during an attack. It needs to be done regularly and at more than one place. Cloud services can be adopted as they come without a huge initial investment and they have proper mechanism in place to secure the data.
Processes need to be established to always verify the identity before granting access to the data. Access privileges need to be checked regularly to remove anyone who is no more with the organization and moved departments. This is an important aspect and have caused breaches in the past due to lapses.
Conclusion
Business data is more vulnerable than ever before, and the threat landscape is evolving at a faster pace. Deploying the latest technology may help but being secure is to be alert and vigilant in all aspects of security, covering people, process and technology. It's vital that each member of the organization makes cyber security their topmost priority.
How 10xDS can help?
NXSecure – Cybersecurity vertical of 10xDS, offers a comprehensive suite of cybersecurity and IT risk assurance services to detect, prevent, and proactively respond to security threats, helping you to rapidly adapt to changes, mitigate risk and minimize the impact.