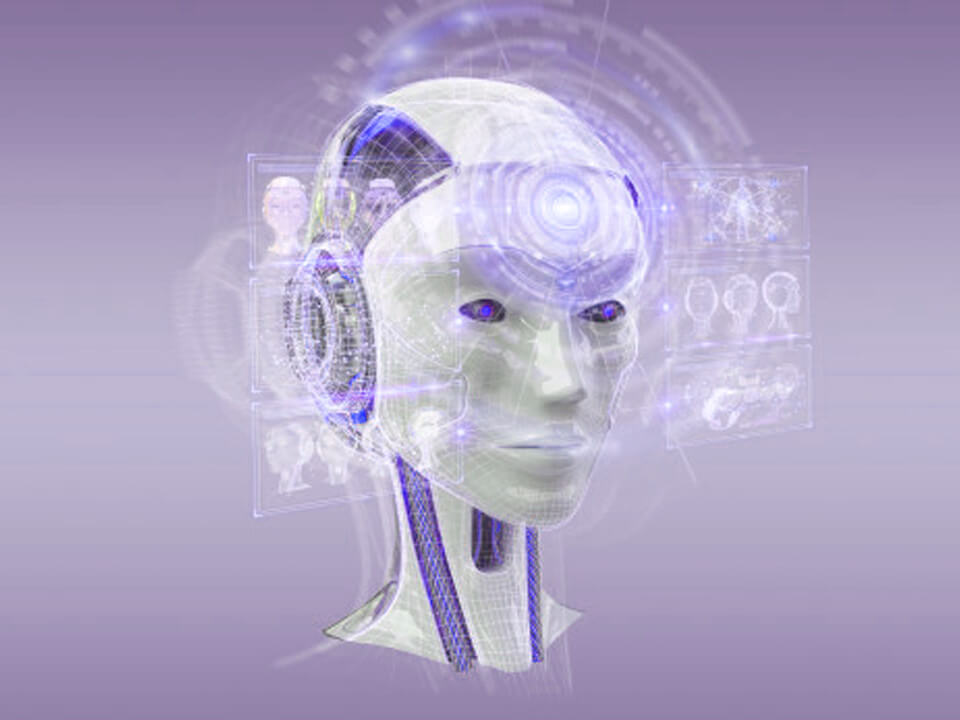 5 Real World Cognitive Automation Solutions for Document Processing
Organizations consider Innovation and Digital as their key agenda to drive growth. Mature organizations are functioning well with ERPs and automated their processes. However, earlier automation was limited to the data side. RPA analyses or manipulates structured data and automate processes based on "if &then" scenarios. However, unstructured data were still processed manually. Unstructured data includes data from text, images, PDFs, scanned documents, natural language input or web content. Cognitive automation solutions can effectively drive end to end automation as they can manage significantly more dynamic problems and inputs.
Implementing a solution that can manage unstructured data is the future of successful business automation. Let's learn how some of 10xDS document processing solutions helped their clients to solve their business challenges.
1. PERM process automation for a leading immigration firm
10xDS automated the Permanent Labor Certification Program application process with high dependency on data extraction from scanned documents for a Global Immigration firm as part of their RPA COE journey. Major challenges faced by the business was:
Application forms are received in paper with signature from the applicants, hence the process is highly dependent on scanned application forms.
High volume of applications with strict turnaround time received 24*7 resulting in SLA breaches
Personal data for submitting the application were to be extracted from scanned image documents (150 pages per day)
Human errors in data updates resulting in rejection of the applications
10xDS conducted discover workshop to understand the as-is process and prevailing challenges and deployed a robotized to-be process with document reading components. The solution enabled seamless capture of required personal details and date from each of the supporting documents for further processing using RPA. The solution enabled enhanced performance with a significant 90 percent reduction in Average Handling Time (AHT).
2. Vendor payment automation for a leading retail group in Bahrain
10xDS implemented an automated solution to digitize and streamline vendor payments for a leading diversified retail and distribution group in Bahrain. The challenges faced by the group was:
Accounts Payable team needed to manually enter data from invoices to ERP
Large number of invoices in varying formats and manual data entry was resulting in high error rate
2000 invoices per month were received as pdfs, scanned pdfs and scanned images
10xDS assessed the as-is process and documented them for Invoice creation, payment creation and payment processing. They also assessed the OCR component that is best fit for the invoices with design to extract five data points from each invoice. A pilot solution was designed and implemented with few invoice samples from selected vendors. The solution was further finetuned to production scale to handle all the invoices from multiple vendors. The solution helped to improve the TAT and reduce handling time. Enhanced Process control and compliance was also achieved.
3. Visa Handling Services for Global Investment Holding company
10xDS used RPA to streamline Visa Handling Services and enhance service uptime for a Global Investment Holding company. The business challenges faced by the company were:
The services comprising of handling employee visa for business partners were manual processes
The process required multiple fulltime resources to handle the huge volume of requests.
Apart from being mundane and repetitive, these processes forming part of the 3 main services were time consuming
Visa applications involved many supporting documents (passport) which were received as scanned images
The process was highly prone to errors which in turn resulted in frequent SLA breaches.
10xDS conducted workshop to discover potential processes within each service category to identify and classify processes under key parameters along with areas needing process reengineering to enhance automation potential. They further evaluated the automation tool along with the OCR modules and rapidly developed the solution over a three month time period handling not only several processes under each of the service categories but also varied set of exceptions and its associated action to ensure BAU with minimal impact on end customers. This enables the team to deliver an enterprise-wide solution along with a robust support model that augmented 7.5 FTEs. The solutions also made the entire process error-free, efficient and accurate.
4. Tag level data extraction from CAD designs for O&G company using AI
10xDS brought in AI solution to extract tag level data from construction designs to enable faster and accurate data capture as proof of concept and is in process of upgrading to production. The company was extracting tag level information from CAD designs to update in an ERP for further processing which was time consuming and prone to errors.
10xDS conducted collaborative discussions with Engineering teams to understand the CAD designs followed by R& D to find the best solution for the challenge. Further the solution was designed and developed with a machine learning model.
5. Data extraction from Contracts for an auditing firm
10xDS brought in AI solution to extract the key information from contract documents to reduce the cycle time for the auditors from the firm as a POC. Key challenges were:
Multiple page contract (lease) documents needed to be thoroughly reviewed to identify key information
Scanned image documents make it impossible to copy the information
Manual calculation and manual scheduling of payments which was time consuming and prone to errors.
10xDS conducted discover workshop along with domain expert to identify the key information to be extracted from the documents. Further an AI solution was implemented that can process multiple types of contracts with a descriptive analytics interface for data consolidation. The solution reduces cycle time to a greater extent and provided Business intelligence dashboard that gives a consolidated view of all the contracts. Data export feature was enabled that helped for further processing with greater accuracy. The solution helps the company to move to substantive testing rather than control testing and maximize audit coverage on critical area likes of contract vouching/testing.
Conclusion
Amazing part of cognitive technology is that it incorporates smart capabilities to RPA and augments automation scope to activities that require more intelligence. Orders, Invoices, Contract, KYC, quotes, financial statements, annual report, bank statements, medical records, utility bills and such other process areas can benefit from cognitive content automation. In a rapidly evolving world of automation, companies that are proactive to embrace new technologies will gain a competitive edge over the others.
Talk to our Experts to kickstart your journey with Cognitive automation.
Read: How Cognitive Intelligence can take RPA to the Next Level