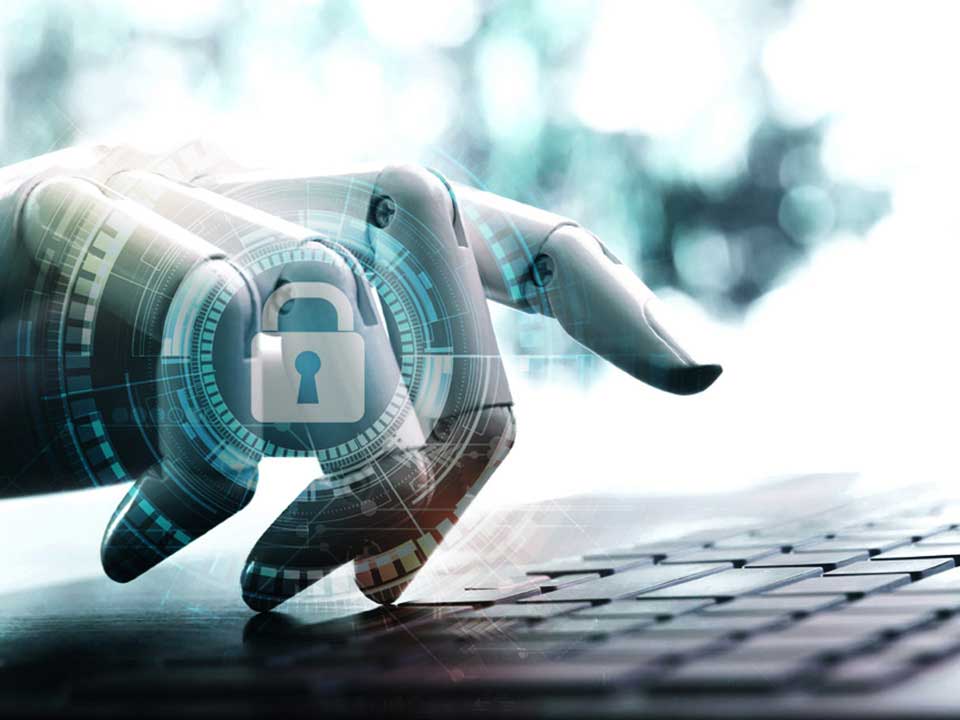 5 ways to keep your RPA investments immune to security threats
The advent of emerging technologies like Robotic Process Automation is breaking the shackles of our imagination and creating a technology shift affecting business processes today.  RPA has witnessed heavy investments from several top businesses and governments worldwide. Higher efficiency coupled with lowered manual workforce intervention costs was the key attraction initially for RPA. But today, the integration of cognitive intelligence to RPA has resulted in the creation of a robotic workforce that not just mimics human actions on software programs but are also capable of taking decisions autonomously in the event of workflow variances. That being said, RPA is not without it's fair set of risks and challenges in terms of security. No major security breaches or events have been reported to date but because RPA is gaining widespread adoption in sectors such as banking and public governance, it is a potential high value target for security threats.
There are two primary areas in RPA where security threats loom at large
Access to sensitive data of businesses or governments
Access to critical operational processes/systems of a business or government agency
Confidential data falling into the wrong hands or fraudulent manipulation of critical business/governance systems can both result in widespread damage to any RPA integrated operational environment.
So how do you keep your RPA implementations safeguarded? Or in other words, how do you prepare your business to undergo a major RPA transformation without disruptive security risks? Here are 5 guidelines to keep your RPA infrastructure immune to threats from the cyber space:
Define strict security protocols
By segregating access permissions to data and business processes based on roles, RPA bots can be monitored for their activities and violations could be kept at bay easily. Having a clearly defined permission hierarchy for every critical data or business process access ensures that security is not compromised without internal deliberation and any such activity is clearly monitored for further actions. An active directory integration can be utilized to create a central command module to assign permissions and credentials for various RPA bot teams thereby restricting cross-process threat migration considerably.
Investing on powerful encryption
While RPA bots do not necessarily store any data on their own, their layer of operations often interface with critical data storage vaults. Having powerful encryption techniques deployed over your enterprise data ensures that in the event of a fraudulent access, data integrity remains unaffected and recovery from faults is easier due to lesser data impact.
Continued governance
Organizations use tools such as RPA to automate transactional activities. A major flaw we witness with this initiative is that once an activity is automated, there is very little care for the process in terms of continuous monitoring and improvements. Unless, there is a powerful and intelligent cognitive RPA bot deployed, any external influences or threats on a business process can corrupt the RPA bot assigned to automate a transaction. When left unattended, these bots can result in difficulties for dependent business processes and a cascading disruption event can swamp the entire business unit in no time. A continued governance model where processes are well documented, guidelines for violations are promptly available and retrospective process checks are in place will ensure that such threats do not surface.
Increase awareness
RPA is a pivotal point in the transformation journey of an enterprise to sustain in the digital age. As such the workforce at all levels need to be educated on why RPA is needed, how it integrates with business processes and what possibilities – benefits and risks, it can uncover. It is not the sole responsibility of your IT team to monitor and keep RPA in full fledge but an organization wide exercise that spans multiple departments, processes and software systems. The more people know about the importance of permissions, workflows and controls that RPA interfaces with in day to day operations, greater will be their motivation to exercise caution and not create any instances of vulnerable entry points for external threats.
Create a Center of Excellence (COE)
A COE for RPA in your business is essential as RPA should be envisaged as a major project to drive value from your business and not as a IT support tool. This COE should comprise of people from your core business team who can draft operational guidelines for business processes, folks from the IT wing who can provide advisory on system integration and deployments, and the leadership team who above all can define the value proposition for every RPA implementation whether big or small. When these stakeholders work in tandem, your automation journey with RPA becomes a seamless effort that is free from risks.
The possibilities of automation with RPA are quite lucrative to businesses and governments. But as with any innovative technology, RPA needs a risk mitigation and management policy to remain as a critical business advantage. A successful RPA implementation leverages your businesses process efficiency to drive down costs and evolve into a mature decision framework that can autonomously drive major transactional processes in the long run. Having the right advisory is instrumental to keep your RPA investments safe. Reach out to us to uncover the possibilities of RPA with risk free implementations.