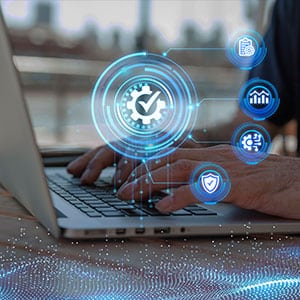 SOFR automation for Banks
SOFR (Secured Overnight Financing Rate) is replacing LIBOR (London Interbank Offered Rate), a widely used global benchmark interest rate. SOFR is considered a more reliable and transparent benchmark as it is based on actual transaction data rather than bank estimates. The vast majority of LIBOR-linked contracts will need to be amended or replaced with new SOFR-linked contracts.
Central Bank of Bahrain (CBB) issued circular to all banks in Bahrain to migrate to SOFR by Dec 2023, else the banks are facing multiple risks as notified by CBB. Most of the other central banks have also issued circulars to their respective Banks. The final cessation of LIBOR — and all remaining USD LIBOR rates will be discontinued after June 30, 2023. 10xDS developed a solution for SOFR implementation for one of the leading Banks in Bahrain. The implementation was as per the compliance requirement to replace LIBOR with SOFR and was successfully done with integration to Core Banking System. Automation was enabled with the help of RPA tool and Apps interface.