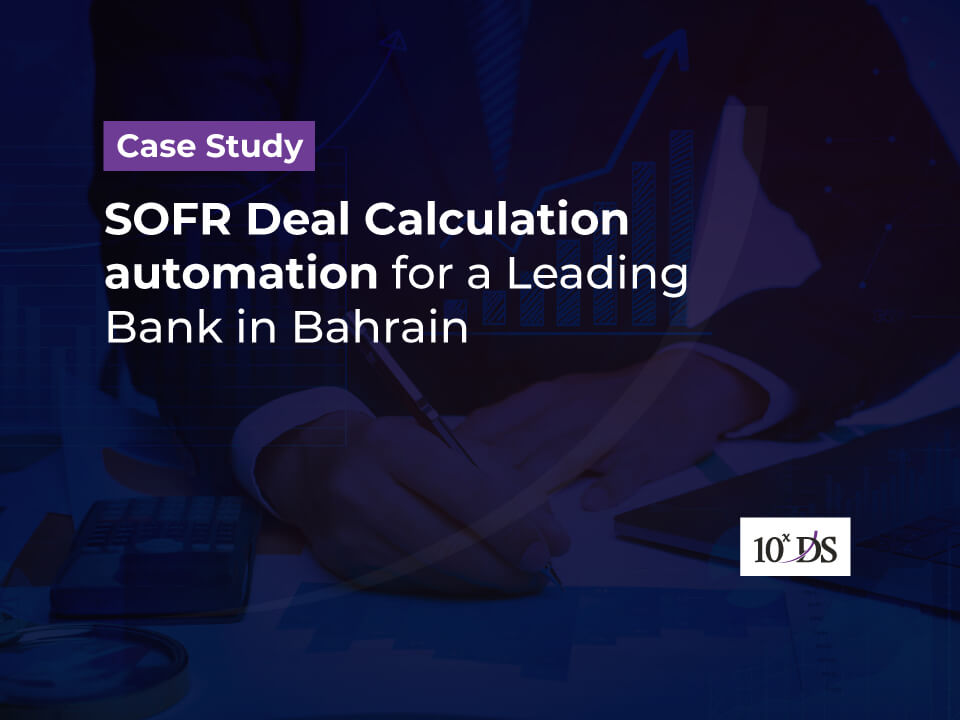 SOFR Deal Calculation automation for a Leading Bank in Bahrain
10xDS developed a solution to automate Secured Overnight Financing Rate (SOFR) deal calculation for one of the leading Banks in Bahrain. Integration with Core Banking ensured a smooth rollout of the new system, which successfully replaced LIBOR with SOFR as per regulatory mandate. Blue Prism and Microsoft's Power Apps were used to implement the automation.
Challenge
The client had the compliance requirement from regulatory bodies to perform all the tasks of the process automated without human touchpoint. Even a tight deadline was to be followed to comply.
Solution
10xDS successfully automated the SOFR deal calculation for the client. From fetching SOFR from a shared location, updating the value in the Core Banking System (CBS), effective rate calculations for all deals to updating the rate to the CBS it automates all the steps leveraging Power Apps. The solution handles all possible scenarios, significantly reduces AHT and its scalable to handle future product codes, among others.
Download case study to know more