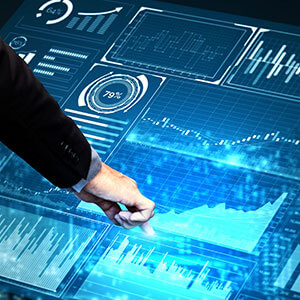 10xDS launches Smart grid dashboard in Power BI to help P&U sector
10xDS has successfully developed smart-grid dashboards using advanced analytics techniques to help analyse power consumption, demand, generation, transmission and distribution of power for the Power & Utilities sector (P&U). A smart grid is an electrical grid which includes a variety of operations and energy measures including smart meters, smart appliances, renewable energy resources and energy-efficient resources. Electronic power conditioning and control of the production and distribution of electricity are important aspects of the smart grid.
The Smart grid dashboard portrays insights and analytic views on power consumption for different customers, their growing demand, generation, transmission and distribution of power. It also shows different views on cost incurred for Smart Meter installations, pricing & billing. Powerful outlier analysis helps in identifying the outliers of power consumption and to identify the inactive smart meters. Faulty Meter Location dashboard shows the geographical location of the customers whose smart meter is inactive or not working. Further customized analysis can be performed based on any new or custom data sources and data availability, offering additional benefits to users to take timely decisions and actions.