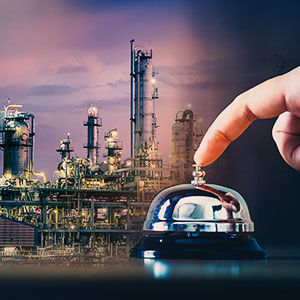 Service Request and Work Order Release for Maintenance in mid & downstream Oil company
10xDS delivered an automated solution for a multinational oil company based in Singapore. The solution streamlined data movement of Service Requests and Work Order Releases across Maintenance Web Portal and ERP for maintenance requests.
The major challenge the client faced was the highly manual process to extract service request from web portal to update in ERP. 16 data fields needed to be manually populated and errors in equipment ID problem description among others resulted in wrong work order creations. Even work Order reference and other associated details needed to be manually updated back in Web Portal.
10xDS automated solution enabled a seamless flow of information across Portal and ERP. The process automation eliminated the necessity of manual data entry and enabled error-free data population.