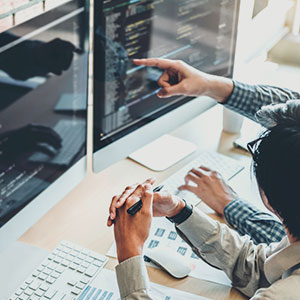 10xDS has successfully completed One Year of WAF monitoring support to a leading Bank in Bahrain
The aim of the project was to Support, Manage, Maintain and Monitor Web Application Firewall (WAF) for the bank.
Key objectives were:
Manage the WAF account subscription
Provide the required technical support for the WAF application and its related configurations.
Perform continuous monitoring of events and inform the Bank with required action.
Continuously manage and maintain WAF application
Perform periodic checks for WAF functionality, performance etc. and ensure that the security and performance is satisfactory.
Our team had conducted existing Infrastructure Assessment and transitioned services and accounts. They further defined service delivery mechanisms and communication channels and mobilized teams for ongoing support, management, maintenance and monitoring. The contract is now being extended to next year.