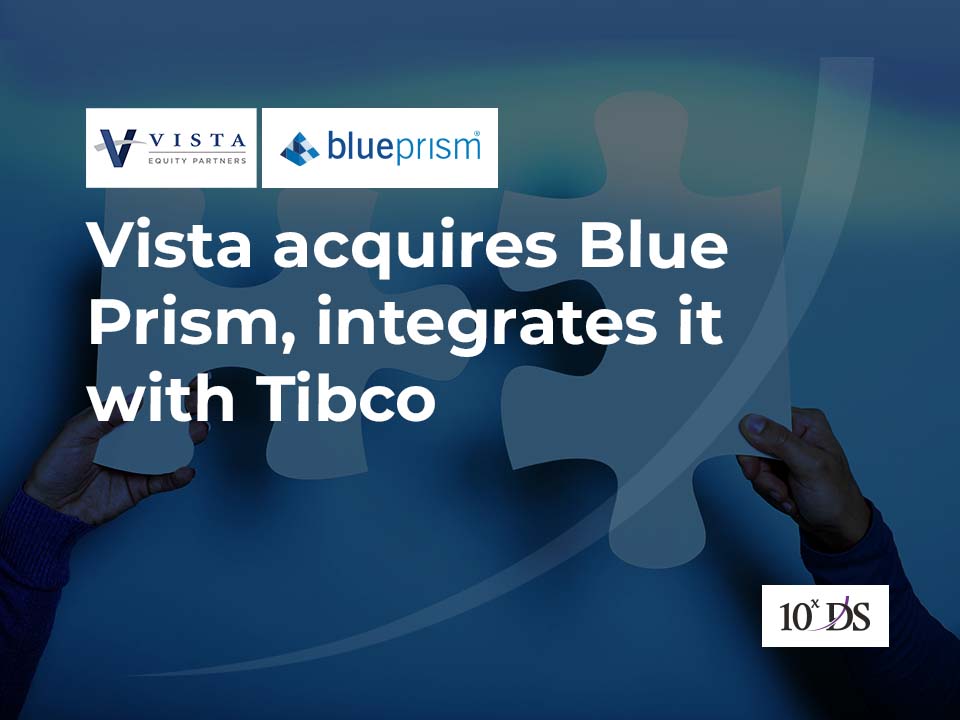 Vista acquires Blue Prism, integrates it with Tibco
One of the pioneers in the RPA (Robotic Process Automation) market was recently sold for 1.5 billion US dollars to Vista Equity Partners. We were able to see the acquisition of several RPA start-ups by large vendors in 2020. However, what makes this deal special is that it includes one of the top 3 vendors in the RPA space.
An entity named Bali Bidco Limited was set up by Vista during this complex deal. As per the filling, Bali Bidco Limited is owned indirectly by Vista Funds for making the deal on their behalf.
However, it has been confirmed that the private equity group will be purchasing Blue Prism and will be folding it Tibco, which is another property of Vista. Vista acquired Tibco in the year 2014 for approximately 4.3 billion dollars.
"Blue Prism is a leader in the field of robotic process automation, [and] Blue Prism's leading capabilities provide a great opportunity to expand the Tibco platform with intelligent automation", Tibco CEO Dan Streetman said.  Tibco provides data and analytics platform comprising of three pillars — Connect for integration, Predict for analytics and Unify for data management.
The CEO and chairman of Blue Prism, Jason Kingdom said, "Combining with Vista and Tibco will ensure we remain at the forefront of the next generation of intelligent automation: We can expand the range of products we offer our customers, with Tibco's global footprint and technologies; and, as a privately owned company, we will also have greater access to capital to pursue new growth opportunities via product investment and other potential M&A".
About Blue Prism
Blue Prism Group PLC, a UK based software company, is a market leader and one of the pioneers in Robotic Process Automation (RPA) delivering connected Digital Workforce across global enterprises. The company offers enhanced operational capacity and ability to streamline mission-critical operations and business processes catering to a wide range of requirements, offering advanced security, compliance, and scalability. 10xDS is a Blue Prism partner streamlining processes of organizations and enterprises across the globe, leveraging Blue Prism Digital Workforce Platform.