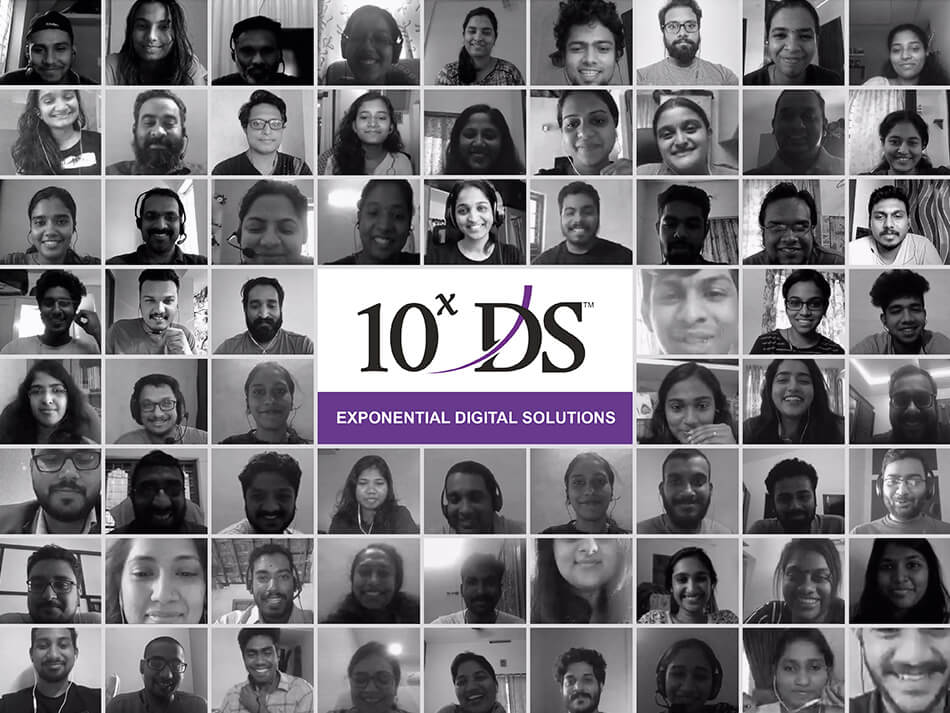 Team 10xDS Staying connected, Strong as Ever in Remote mode
At 10xDS, the whole team has moved to 100% remote mode of work to deliver digital transformations for our global clients, amid the pandemic crisis. As the team works remotely, the communication channels are always open for colleagues to interact and collaborate, staying connected and working together.
The Talent and Engagement team initiated an array of exciting challenges, contests and activities online providing an element of fun to the team and helping them stay engaged and connected. It all started with storyboards on Work From Home (WFH) – How can WFH be made interesting, and the Do's and Don'ts, which were highly informative.
The fun activities included, the good old English Crossword Opposites, Finding the Odd ones, Finding the difference in pictures, Sudoku, IT Quiz, among others. There were Psychometric Tests or Lateral Thinking activities and surveys to make the WFH experience more competitive, fun, and interactive. Even the importance of staying healthy and fit were emphasized with simple exercises and Wall Squat Challenges.