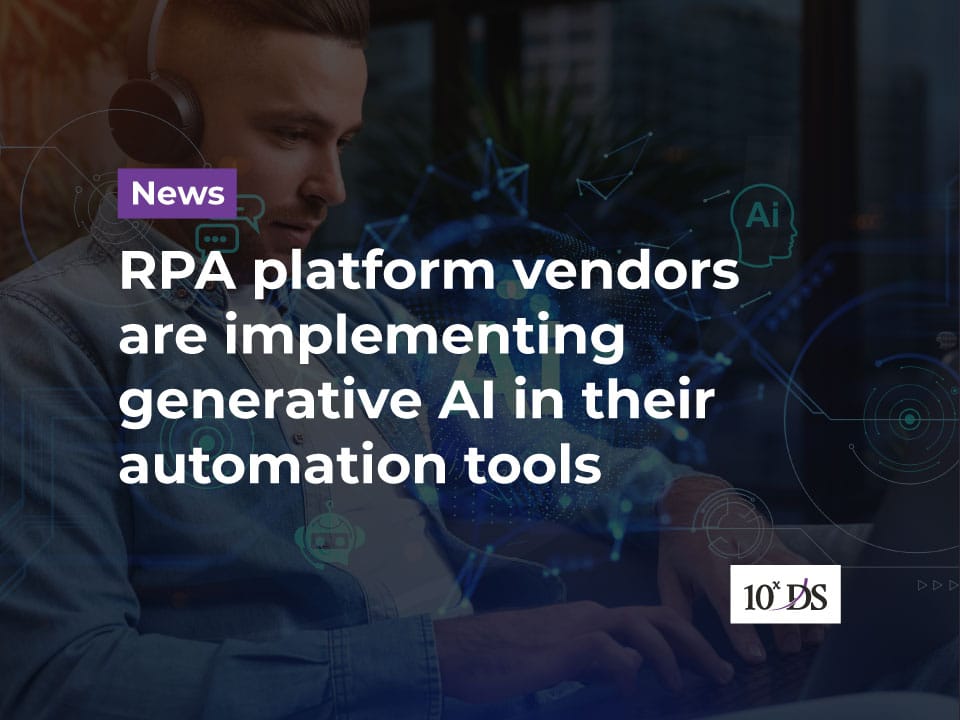 RPA Platform Vendors are implementing Generative AI in their Automation Tools
RPA platform vendors like Microsoft, UiPath and Automation Anywhere, are implementing Generative AI in their platforms to help customers discover, automate, and operate at scale with AI-powered automation.
UiPath has announced its latest AI-powered automation features that accelerate customers' ability to discover, automate, and operate automation at scale through Generative AI and Specialized AI. The UiPath Business Automation Platform is adding more AI offerings with Generative AI, including the general availability of OpenAI and Azure OpenAI connectors with support for GPT-4.
Automation Anywhere is utilizing Google Cloud's large language models (LLMs) via Vertex AI to build and launch new generative AI features on the Automation Success Platform. They've also infused Generative AI across the entire Automation Success Platform, to achieve productivity gains and to make the path to ROI faster.
Copilot in Microsoft Power Automate increases efficiency by automating the creation of your flows. Makers can create flows in seconds, regardless of complexity, with natural language and an in-studio copilot. Based on the preview launched in October 2022, they already see a 50 percent reduction in the time to develop Power Automate workflows when the copilot is used.
These companies are all working towards integrating generative AI into their automation tools to help customers unlock the potential of generative AI to drive action across the enterprise. Are you leveraging the power of GEN AI in your automation tools?