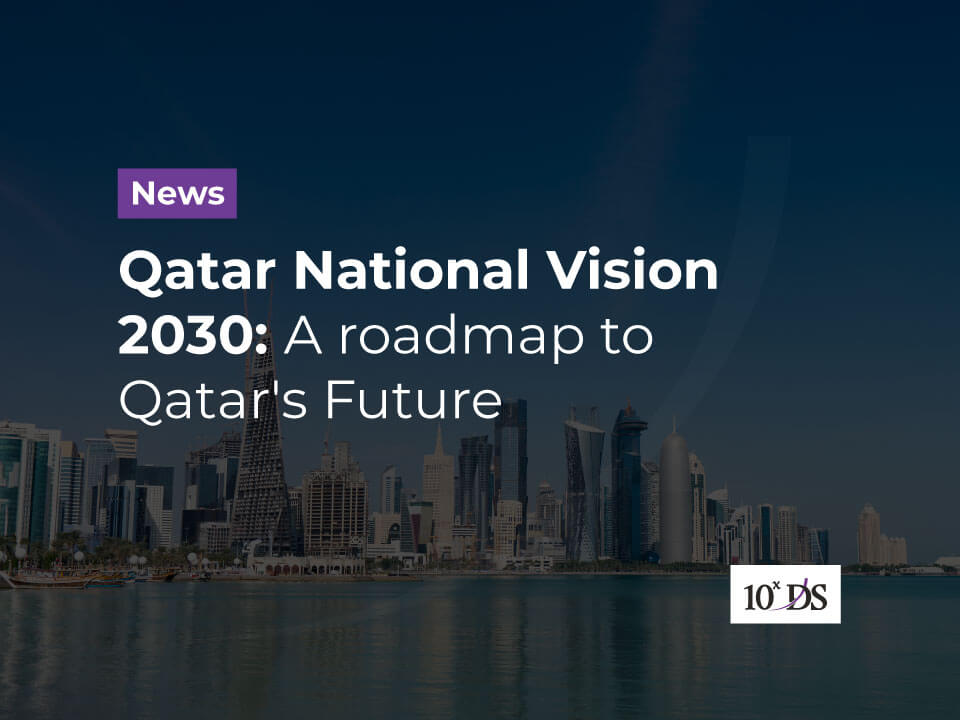 Qatar National Vision 2030: A roadmap to Qatar's Future
Qatar is considered as one of the wealthiest countries in the world. The country offers a blend of tradition and modernity which is unique. Here one can experience the richness of Arab culture along with the state-of-the-art technology. Despite being a small country, Qatar has gained its wealth through its vast petrochemical reserves. Today, the country boasts of being a booming economy. No wonder it has been chosen to host the FIFA World Cup 2022.
Qatar National Vision 2030
The Qatari government has chalked out the Qatar Nation Vision 2030 which aims at transforming the country into a developed one and at the same time achieving sustainable development for the present and future generations.
The main aim of the vision is to address certain crucial challenges. They are:
Modernizing the country and preserving the culture and tradition
Taking care of the present and future generations
Managed growth and expansion of the country
Seeks to develop the huge ex-pat labour workforce
Aims to achieve economic growth, social development and environmental management
The guiding vision of the Qatar National Vision is to promote justice, benevolence, and equality in society. It is based on four pillars such as:
Human Development
The first pillar focuses on the development of the people of Qatar and provides them with the best education, world-class healthcare systems and a motivated workforce.
Social Development
The second pillar – social development focuses to build a safe, secure, and stable society that plays a major role in developing the country locally and internationally.
Economic Development
The third pillar focuses on the economic and sustainable growth of the country and thereby providing a high standard of living for the present and future generations.
Environmental Development
The fourth pillar focuses to preserve and protect its unique environment and also aims to create a balance between economic growth and environmental protection.
Qatar National Vision 2030 is the guideline for Qatar's future. It sets the timeline to prioritize its development goals with time-bound targets. It is guiding Qatar in achieving these goals in all the main sectors and thereby transforming the country into a major power.
We Help Businesses and Industries in Qatar Drive Digital Transformation
Digital transformation can significantly open up massive opportunities for businesses in various industries in Qatar.  It can help drive better outcomes in terms of employee engagement, operational efficiency, customer satisfaction, ROI and more. Driving digital transformations in enterprises can create value in more than one way as emerging technologies like hyperautomation, intelligent automation, advanced analytics and AI can enable accurate and streamlined Environmental, Social, and Governance processes and associated reporting.
We at 10xDS offer comprehensive digital transformation services and strategies to help you prepare and properly align your business to the Qatar National Vision 2030. 10xDS digital transformation solutions are developed and designed to provide deep industry insights and take your business to new heights.