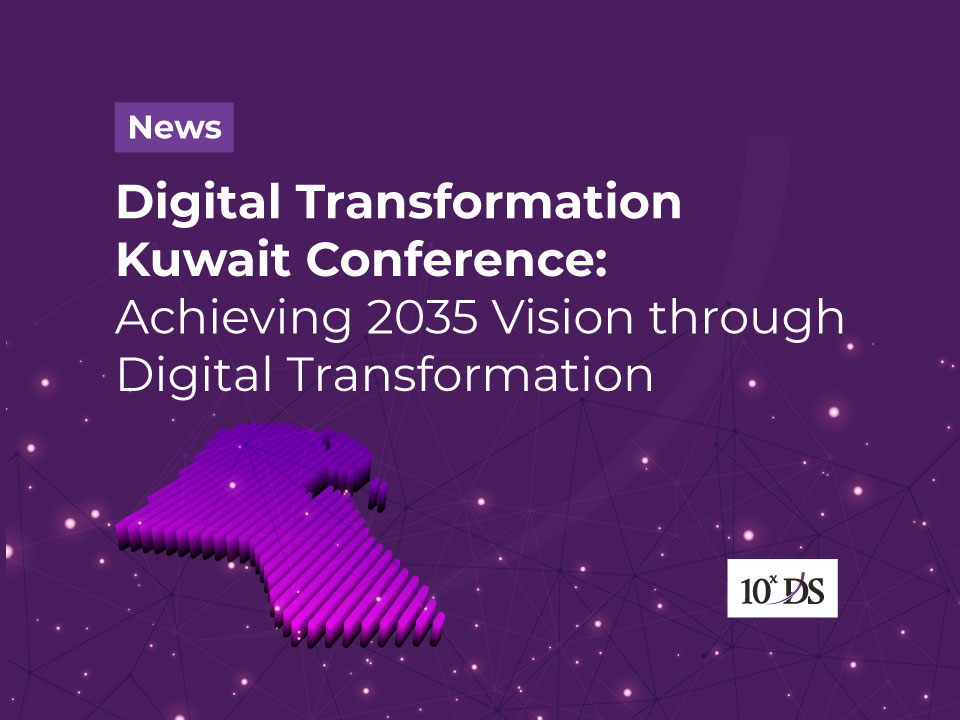 Digital Transformation Kuwait Conference: Achieving 2035 Vision through Digital Transformation
Kuwait's Vision 2035 places a premium on digital transformation, with the goal of boosting operational efficiency and performance across critical sectors while also fostering innovation in service delivery, economic growth, and citizens' quality of life. This objective has stimulated spending on ICT in Kuwait, which is projected to hit 10 billion US dollars by 2024. (Global Data). 
The rise of cloud computing and other emerging technologies has been one of the most significant developments in the history of technology over the past decade. Overcoming initial worries over regulation and expense, governments and businesses have embraced outsourcing their computer demands and storage needs. The transition to cloud computing is facilitating the widespread adoption of digitally enabled business models and the ensuing digital transformation of all industries. By 2025, half of all data will be stored in the cloud, allowing companies more leeway in how they process, store, and manage their massive amounts of data. This will free up resources to be used for innovation in the companies' core offerings. 
In many ways, digitalization has the potential to revolutionise the way in which governments and businesses provide services to their constituents. Stakeholders face significant obstacles, such as system and data integration, cultural and behavioural adaption to new technologies, data storage capacity, and cyber risks, which must be surmounted if digitalization goals are to be met and new smart services and platforms are to be introduced. 
On November 2 and 3, 2022, the Digital Transformation Kuwait Conference will be held in collaboration with Kuwait's Central Agency for Information Technology (CAIT) to serve as a national forum for Kuwait's digitalization stakeholders and ICT experts, game changers, and top international solution providers and consultants. New strategies and developments for the country's digital transformation journey, international best practises, and creative approaches to addressing the obstacles in the way of smooth and safe digitization will all be on the table. 
Key topics of discussion include:
Driving Kuwait's vision to transform into a digital society and economy
Exploring global best practices for digitalization and technology integration
Government digital transformation – Innovative and intelligent solutions to enable efficient operations and services
Implementing a cultural transformation strategy within the organization to ensure successful digitalization
For more details on the conference, check out the official page of the conference!