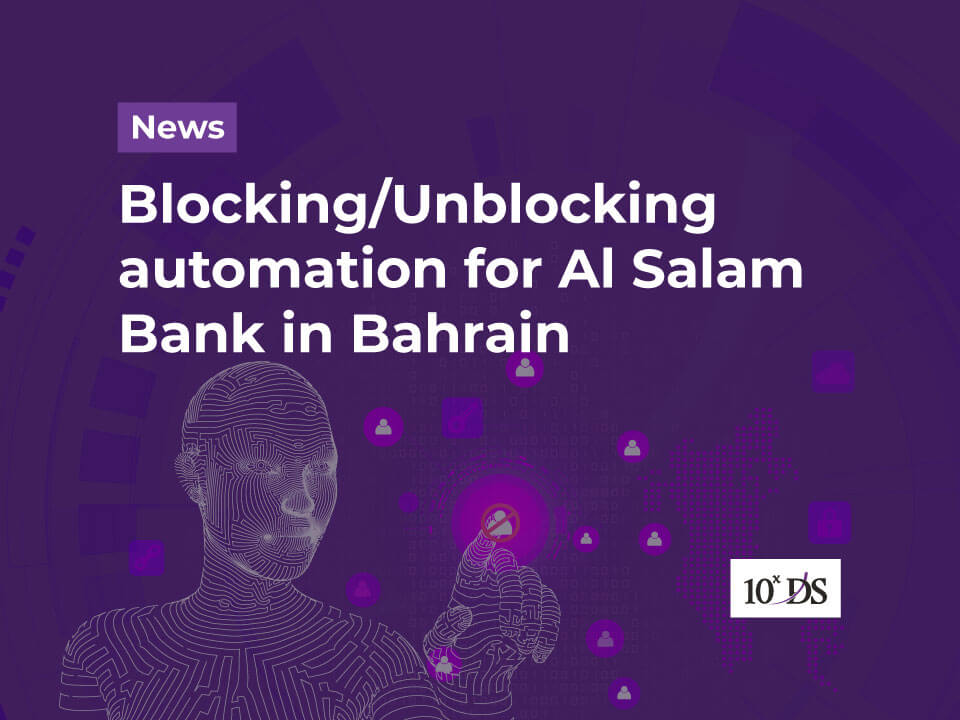 Bahrain's Al Salam Bank implements RPA for Block/Unblock process
Al Salam Bank, one of the leading banks in Bahrain, has collaborated with 10xDS to implement a Robotic Process Automation (RPA) solution on Blocked and Unblocked Accounts (BUB) within its compliance framework. This solution has helped the bank to maximize its precision and accuracy in order to comply with the regulatory requirements issued by the Government of Bahrain and the Central Bank of Bahrain (CBB).
This solution has automated highly manual and data-driven tasks with the help of robotic process automation. Automation is envisaged to help the bank to avoid hefty penalties imposed by the Central Bank for noncompliance. As part of the bank's digitalization strategy, this step has enabled in freeing up their backend operations and concentrating on high impact strategic tasks.
Mr. Abdulkarim Turki, the Chief operating officer at Al Salam has appreciated the partnership with 10xDS and has said that it would help in automating backend routine tasks which can effectively help in meeting the needs of the country's local authorities and local bodies. According to him, this can also help in increasing the efficiency, accuracy, and speed in terms of processing time.
Mr. Ali Al Khaja, Head of Compliance and Anti-money Laundering at Al Salam Bank, is hopeful that this collaboration will lead to operational excellence, better cost optimization, and significantly reduce risk.
10xDS has fulfilled the bank's guiding principle 'Be Digitally Native' by providing smart and efficient banking services through digital transformation to all its clients.