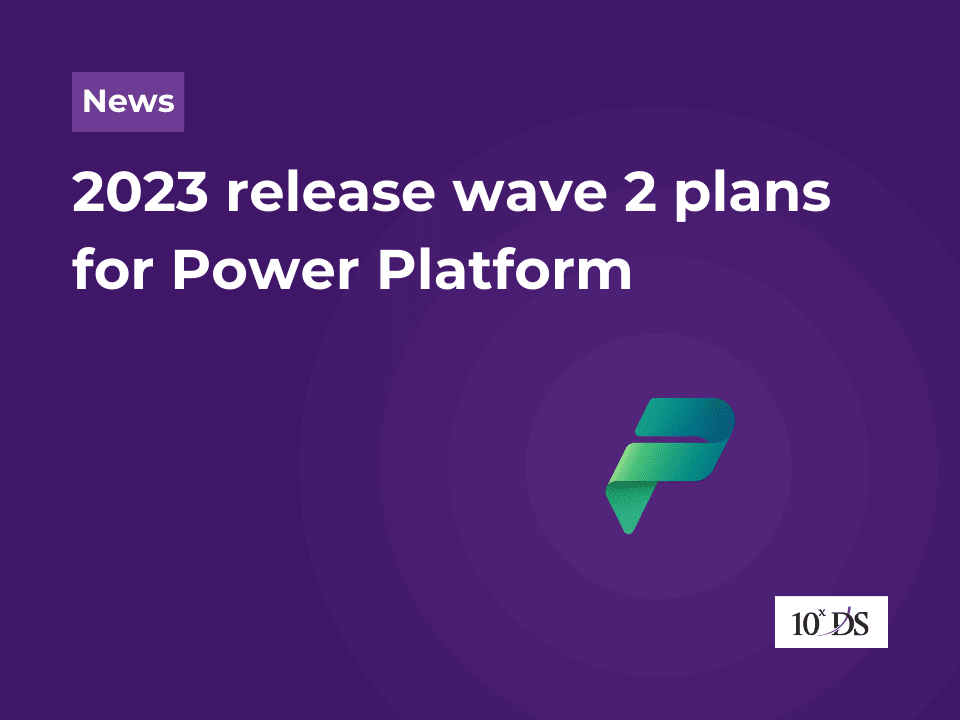 2023 release wave 2 plans for Power Platform
As per the published 2023 release wave 2 plans for Microsoft Power Platform, Microsoft released a compilation of new capabilities planned to be released between October 2023 and March 2024. Here is what you can look forward for.
Power BI is bringing more parity on the web and bringing the Power Query diagram view into Power BI Desktop. For teams, Microsoft is bringing enhancements to meetings and multitasking and for organizations, Git and source control integration are being enabled to help developers maintain and collaborate on their solutions.
Power Apps is expanding the use of Copilot to bring AI-assisted experiences to increase developer productivity, bring natural language to all users, and give insights to admins. Modern controls and rich collaborative experiences to users are expected, as well as improved deployment and governance support to ensure low code.
Managed environments will include Power Pages capabilities for maker usage and onboarding. Easy connecting to data where it exists today will be enabled.
Power Automate will build new flows by using natural language across cloud flows and desktop flows, and by improving process mining. Additionally, Microsoft is introducing unified activity view and deeper notifications on capabilities across the product.
Power Virtual Agents will bring general availability for capabilities including Multi-Lingual bot support, Generative Answers and Actions, Standalone interactive voice response (IVR) and IVR integration with Dynamics 365 Customer Service, and integration with the Conversational Language Understanding service.
AI Builder will allow makers to easily process structured and unstructured documents. Using the power of GPT, responses to customer requests can be pre-generated according to enterprise guidelines and will be available in a human validation station allowing makers to easily review and enhance content that is automatically generated from intelligent copilots.
The rollout of new features in power platforms marks a significant step forward in enhancing productivity and efficiency across various industries. As businesses and organizations continue to adapt to rapidly changing technology landscapes, these innovations provide them with powerful tools to streamline operations, automate tasks, and gain deeper insights into their data.