Emerging Strong with Microsoft Return to Workplace
Countries, states, and cities have started reopening after a pause due to the Coronavirus pandemic. This means that it is time for all businesses to prepare for safely resuming their operations too. However, there is no specific rule for business owners and managers to reopen a business during the COVID-19 crisis. Neither do they have the experience to execute that. At the same time, they need to comply with the continuously changing guidelines of the government to ensure employee and customer safety.
As businesses need to quickly evolve and optimize their services to meet the various requirements, Microsoft came up with a robust solution to help organizations – Power Platform Return to the Workplace.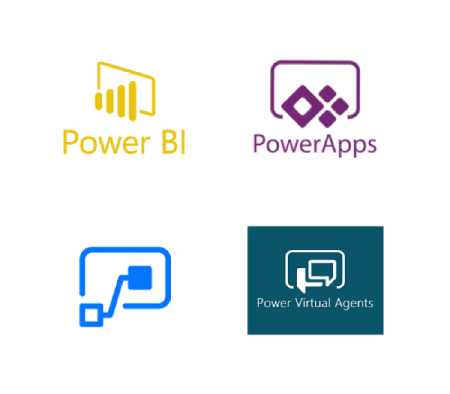 Microsoft Power Platform
The Microsoft Power Platform combines Microsoft Power Apps, Power BI, and Power Automate into a reliable business application platform. The inclusion of Return to the Workplace solution in Power Platform is meant to help businesses plan, coordinate, and manage their business reopening process and start serving their customers again.
Reopen your Business Responsibly and Confidently
10xDS helps you to harness the power of the Return to the Workplace solution to resume your operations. Power Platform Return to the Workplace is built on a secure and compliant platform and designed for quick deployment. We can also help you to customize the solution as per the needs of your company. This makes the Power Platform Return to the Workplace a comprehensive, end-to-end solution that will help you to overcome the obstacles and recommence your business functions.
As reopening the business is likely to be a phased process, it is important for companies to provide timely and accurate information to their leaders, managers, and employees. The Return to the Workplace solution aims at helping businesses with that to ensure optimal health and safety standards for their staff as well as customers.
Core Elements of the Return to the Workplace Solution
Location Readiness
Managers need to determine whether their facility is ready for safe reopening and see if they can efficiently manage the operations before taking the step. The Location Readiness dashboard in Return to the Workplace will allow facility managers to make an informed decision for that based on specific criteria, such as Coronavirus infection rates, containment zones, and the availability of supplies.
Workplace Care Management
Identifying COVID-19 hotspots and managing the active cases is very important for health and safety leaders to maintain their safety standards and existing protocols. The data provided by third-party systems in the Workplace Care Management dashboard will help to determine potential exposure and average risk. It will also offer administrators a consolidated view of all the available data for thorough monitoring.
Employee Health and Safety Management
Workplace safety should be the prime objective for businesses to resume their operations and ensure employee productivity. The Employee Health and Safety Management solution empowers employees with a set of self-service tools to help them work safely and confidently. It will them to self-screen before entering the facility, check in to the workplace, schedule meetings remotely, and do a lot more.
Location Management
The integrated Location Management solution in Return to the Workplace allows businesses to maintain a safe environment by regularly monitoring employee access, checking the availability of health supplies, and ensuring proper health and safety procedures at the facility. This will help leaders and managers to keep the workplace safe and protected during each phase of the business reopening process and beyond.
Create a Safer Work Environment with
Power Platform Return to the Workplace
We at 10xDS help and support our clients to make the most of the Return to the Workplace solution with adequate customizations and quick deployment. We go a step further to enhance the capabilities of Power Platform Return to the Workplace by blending it with AI-powered Computer Vision solutions. This allows you to improve your workplace security by ensuring that only authorized personnel are granted access to your facility.
Talk to our experts to learn more and
streamline your business reopening process today!