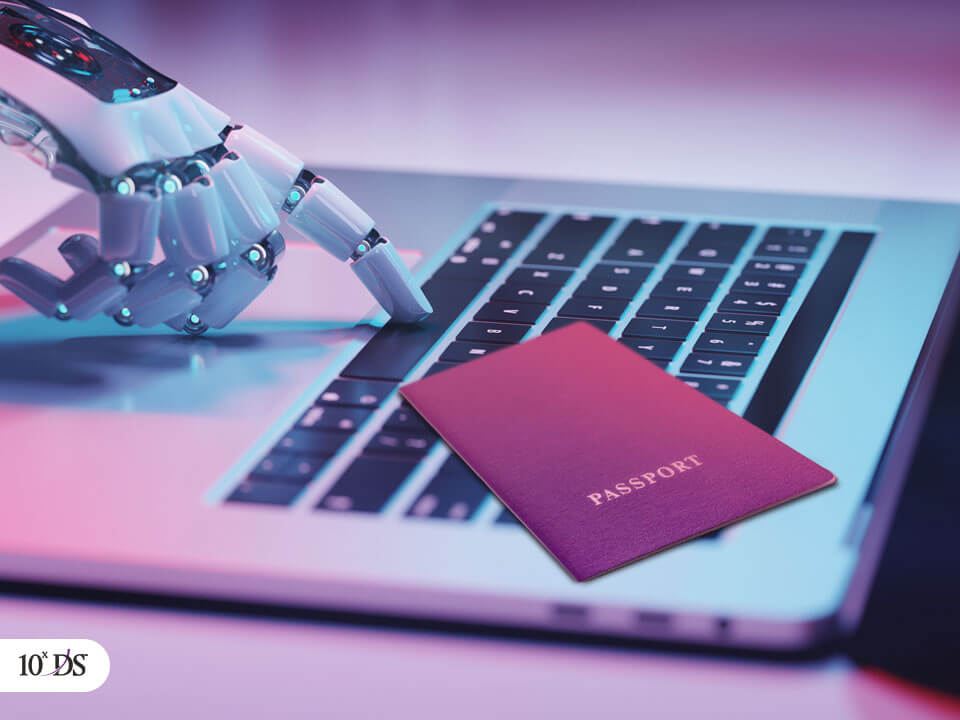 10xDS automated Mail Processing Operations for a leading Immigration Firm
10xDS helped digitization and automation of mail processing operations using Intelligent automation for a leading Immigration Firm.
Challenges
The extraction of data from scanned documents was performed manually and the process was mundane and time consuming. There were different templates being used for each type of visas and wrong selection of templates warranted re-work. Moreover, manually populating data in templates was error prone.
Solution
10xDS designed and implemented an Intelligent Automation solution along with an OCR Component. The solution streamlined the process of scanning and updating physical documents of Visa. Acceptance Notice and Visa Approval Notice received in their mailroom was digitized and made efficient to further notify candidates about Visa Expiry dates to initiate visa renewal procedures.
The solution increased efficiency in data extraction, verification and updates in template and portal. There is considerable reduction in errors, and it enabled easier tracking of visa expiry.
Download case study to know more