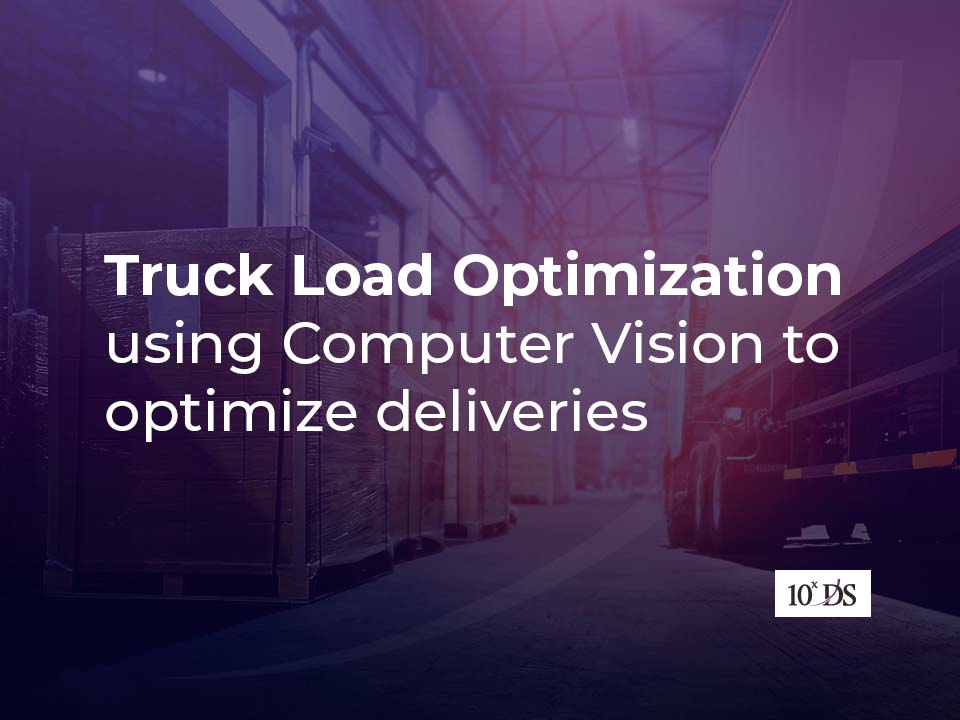 How Truck Load Optimization using Computer Vision can streamline Deliveries
Load planning and execution is one of the most challenging tasks that trucking companies and shipping companies face. When done right, it helps companies remain profitable while offering competitive prices. But the million-dollar question is how to do this Truck Load Optimization.
With advanced technologies helping companies in optimizations, it has now become more practical. Let's evaluate how.
1. RPA for Load planning
Load planning involves consolidating multiple shipments to maximize capacity of each truck. It helps to reduce the number of trucks on road, thus helping in improving operational efficiency. To load maximum number of boxes in a container, various aspects need to be considered, like destination, type of products (perishables would require truck with refrigeration). Robotic Process Automation can be used to carry out for mixing and matching loads based on cargo type, destination, size, and vehicle capacity. This is a rule-based task and highly repetitive.
2. RPA to comply with transportation regulations 
Certification of trucks for carrying goods (for example, to ship non-radioactive hazardous material, trucks need certifications from Governing Bodies), approval for transporting goods across various national borders (especially for pharmaceuticals and manufactured goods) requires submitting requests with necessary details and following up to get approvals on time. This would help trucks to not get detained in borders and delay deliveries.
3. Computer Vision for real-time monitoring of loading
Truck entering the warehouse premises, time taken to complete the loading, loading as per the planned load can be monitored using Computer Vision and any discrepancies can be alerted immediately to the loading supervisor. Images of the box labels and palette labels can also be analysed using Computer Vision technologies to reconcile with Warehouse Management Systems to update daily stocks and available space in warehouse.
Here are some of the benefits
1. Increase in delivery capacity
Increasing the efficiency of routes and loading the right boxes in the planned order will result in increased delivery capacity.
2. Saves time
Mapping the most efficient delivery route and picking the right truck and driver for a load using automated methods helps loads to reach the delivery location on time. Complying to requirements also reduces delays in transit.
3. Saves cost
By optimizing the truck capacity and loading, number of trucks on the road in the same route can be reduced. This helps in improving operational efficiency.
4. Reduces waste
By picking up the right truck, and load capacity, the risk of damage will be reduced. This is specifically applicable for perishable goods.
5. Enables competition on price
By reducing the overhead cost and increasing profit margins, companies will be able to compete on price.
Lesser impact on environment
Optimizing truck load can have an Impact on the environment through reduction in CO2 Emissions due to lesser trucks being used.
Conclusion
Integration between Route Management Systems, Warehouse Management Systems and utilizing advanced technologies, transportation, logistics and retail companies can help achieve the much-needed optimization.
Talk to our experts to know more.