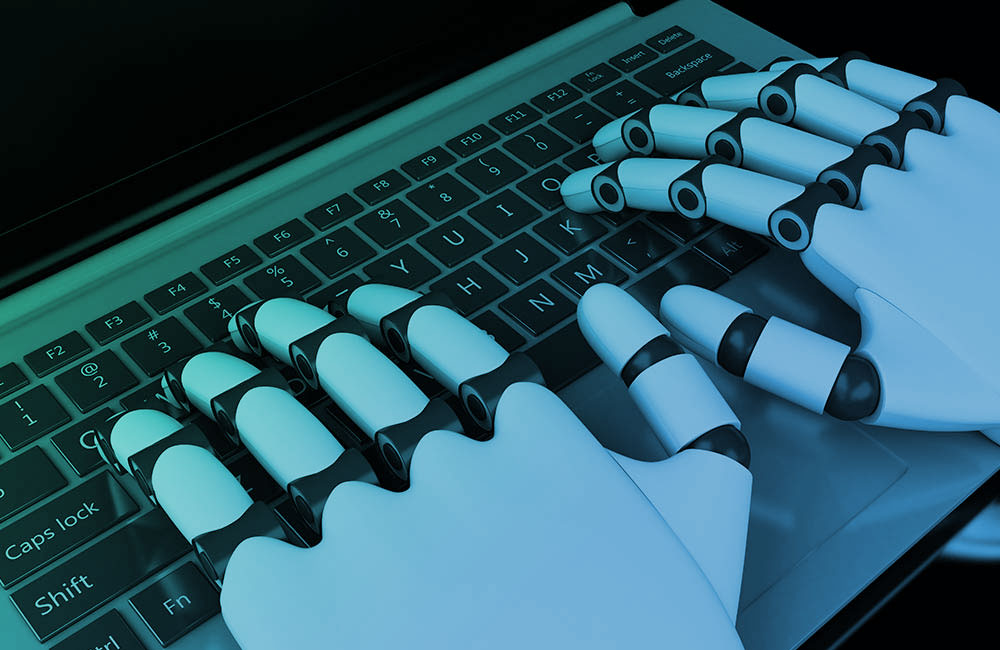 Building a truly Intelligent Digital Enterprise: Making the best of AI, RPA and Intelligent Automation to work for your business
The digital disruption phenomenon has evolved to the point where a number of businesses are facing large scale impacts. Those who adopted are thriving while the rest are facing staggering losses in terms of potential revenue and consumer loyalty. Today it's not enough to say that you are just a digital enterprise, the stakes have changed and only an Intelligent Digital Enterprise can match up to market expectations. By intelligence we mean the confluence of AI, RPA and Intelligent Automation to form the new digital workforce layer of businesses. When every action or business process can be quantifiably measured in terms of data generated, the scope of putting this data to work is humongous. When data is to be exploited for value, then there is no better method to achieve the feat than machine learning and AI. This is why a recent study by Adobe pointed out that 47% of all digitally mature organizations have a well-defined AI strategy.
However, AI and machine learning are not something that a business can implement overnight and expect magical results. There needs to be a clear roadmap of progression starting from
Identifying data points
Enabling data generation from these points
Creating data flows with this data
Automating business processes with this flow
Running analytics on these processes
Using insights from this analytics to train AI systems
Predicting and Creating the next level of experiences with these AI systems
Enterprises need to focus on setting clear goals to mature into an intelligent business where different workforce layers are enabled with technology that suits their work scope. It could follow a three pronged approach comprising of
Improving efficiency and productivity of routine, high volume and low value tasks with Robotic Process Automation (RPA)
Using intelligent automation to create efficient operational flows for mission critical business processes
Empowering predictive and proactive experiences with AI for customer touch points or for business decision makers
Let's have a detailed look into each of these.
Robotic Process Automation
Today some of the world's leading organizations across industries trust RPA solutions to automate a number of high volume manual tasks. A simple example could be claims processing and entry in the insurance sector or KYC mandates for banks, several human resource functions, document management etc. Using RPA, the number of humans involved in such mundane rule based tasks can be reduced considerably. We did not imply cutting jobs, but those employees can be utilized for more productive and value added tasks that require more human thinking. Besides the scope of errors would be drastically reduced when compare to humans. RPA investments prove their ROI in very short time frames typically in less than 6 months. Also there is no need to modify the existing software and technology landscape of an organization to implement RPA. It simply acts on top of your existing IT tools performing multiple rule based tasks that employees did but with the advantage of speed, 24X7 availability, error-free results and rapid scalability. This could be the digital footprint of the lower layer of your workforce.
Intelligent Automation
Enabling a data driven culture within your organization can help to create a reliable automation framework for nearly all critical business processes. It could require further investments in enablers like IoT ecosystems powered by sensors, wearables and other hardware components as well. The automation saga could be extended to customer facing journeys as well, wherein crucial components such as user interface could provide a better digital experience. Not every infrastructure for automation needs to be made available at your office premise. There are tons of cloud based options to run the whole gamut of data processing while you just have to set up the interfaces for communication. Autonomous business processes are the stepping stones to creating digital value chains that further lead to AI driven intelligent enterprises.
Artificial Intelligence
This is the icing on the cake for enterprises. When an organization achieves a holistic digital maturity with a strong data driven culture and powered by autonomous business functions, there would be enough and more data sets available to train AI systems with what is to be done for mission critical responses. The beauty of AI lies in the fact that while it may take days for humans combined with ordinary analytical tools to arrive at decision making from data insights, AI systems can arrive at solid results in a matter of seconds. This is why today we have leading healthcare providers teaming up with IBM Watson to help Doctors diagnose medical conditions faster and administer care rapidly. From a business perspective, AI becomes an enabler of faster decision making, decisions that have been arrived after analyzing millions or even billions of data points with every possible combinational outcome evaluated. As a result, the choices for end consumers are immense. Applications range from simple conversational bots to answer their queries, highly personalized recommendations for guided shopping, customized marketing campaigns, seamless information discovery and much more. For organizations, the primary takeaways include creating a leaner organization that runs smoothly with limited human resources, easy change management, unbiased decision making and a stable outlook for future business models.
With this 3-pronged strategy in place, imagine the possibilities of a truly digital enterprise! The only challenge is getting the choosing the right roadmap for such a high level disruptive change in your business model. This disruption affects your key pillars like operations, culture and service delivery. This is akin to a brain transplant in biological terms, so having the right partner to guide this transformational change is a necessity. Write to us to know how we can build the best organizational architecture for your business to transform into a truly Intelligent Digital Enterprise.