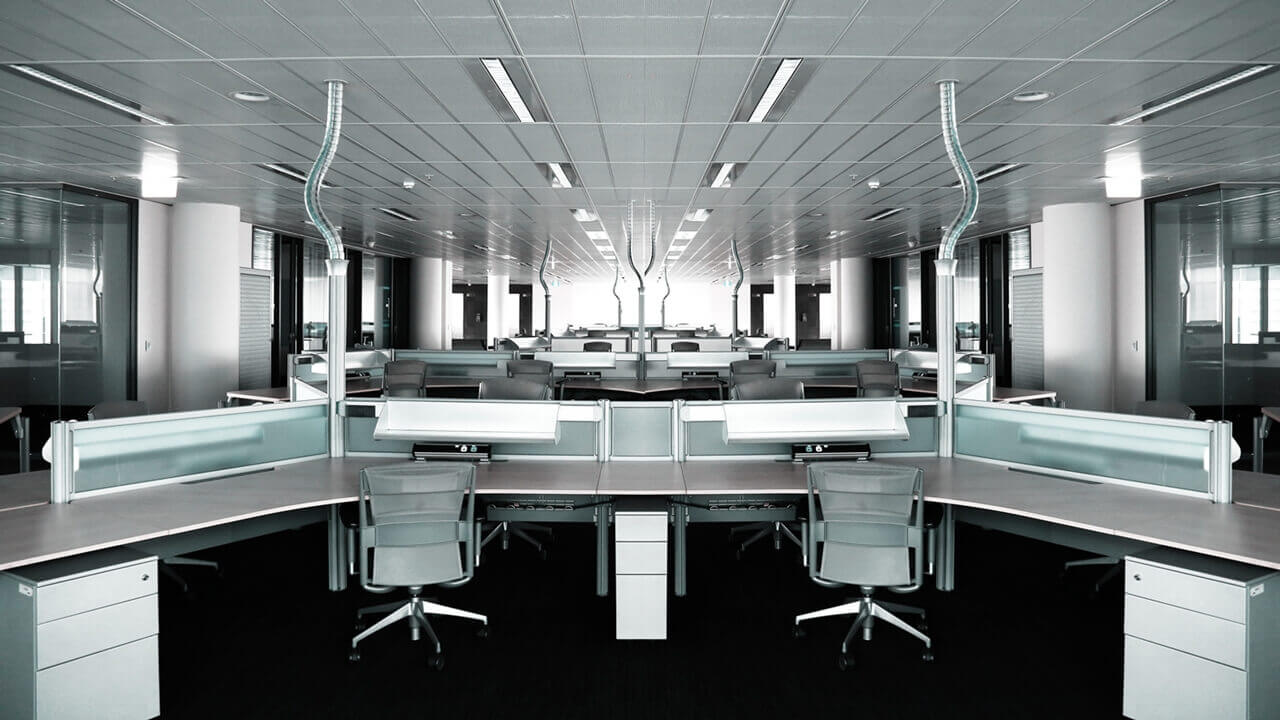 Road to building a Virtual Workplace – 5 Phases of an RPA Journey
The virtual robotic workforce is transforming how enterprises, both large and medium, move data, operate, and engage customers. Robots link capabilities together to simplify, accelerate efficiency and provide flexibility.
Robotic Process Automation enables organizations to automate existing high volume and/or complex data handling actions as if the business users were doing the work
Software robots help unwind the legacy of people-based quick fixes and perform laborious and repetitive tasks reliably and with much ease. One real tangible benefit of implementing RPA is that it enables the organization to scale up and down to match peak loads in their operations. They also emulate the best business user behavior and enable a business to take ownership, with a strong backing from IT. We have seen from our experience that an RPA implementation helps deliver ROI in weeks through a rapid and agile approach. This, however, as you can imagine will vary from client to client and process to process.
So, how do you get started? There are five stages in your journey towards a virtual workforce. So far, most organizations have started at stage 1, though some have leapt to higher levels as they began much early or have matured processes to enable them to leap-frog.
Let's evaluate the different stages of the robotic process automation journey:
Stage 1 – Early Days
Perform an optional proof-of-concept using a process in one of the function. Once a POC is carved out, we need to define a production-ready solution for a specific activity with a contained user group and scale it out. The key aspect here is to have a trusted partner who has expertise in building and industrializing these POCs.
Stage 2 – Robotics Team
The next stage is to begin an industrialized usage of robotics by automating additional processes/procedures within an area of a single function (e.g. tax, customer operations, treasury). A robotics automation team with a partner can help fast track this stage.
Stage 3 – Robotics Center of Excellence (COE)
The next critical step is to expand the automation experience to function-wide and framing a business-oriented development center with a proven approach and acting as an interface between the Business and IT. This can be achieved by having a dedicated extended team with a partner with a deep background in building and institutionalizing CoEs.
Stage 4 – Advanced Robotics CoE
An Advanced Robotics CoE is optional and depends on the organization's business model and plan and also the appetite to adopt cognitive technologies. An advanced Robotics CoE serves a holistic view of business processes, crossing organization boundaries and expanding the use of robotics to include adjacent (e.g., OCR, digital) and evolving technologies as available (e.g., cognitive, speech, unstructured)
Stage 5 – Virtual Workforce (future)
The pinnacle of this journey would be to have a virtual workforce where robotics-enabled automation is BAU or treated as a normal part of the business. This is included in the organization's strategy, budgeting and operations management in ways similar to how onshore and offshore are handled today.
How 10xDS can Help
10XDS is proud to be an "inch-wide and mile-deep" in the RPA solutions around the world. We have a deep experience in developing robotic process automation solutions and helping organizations create their own niche in the automation journey supporting them with business value cases, pilots, developing the solution for production and deployment.
10XDS has also deep experience in building dedicated RPA COEs for organizations as an on-premise model or an off-premise model, developing and supporting the bots. Talk to our Experts today!