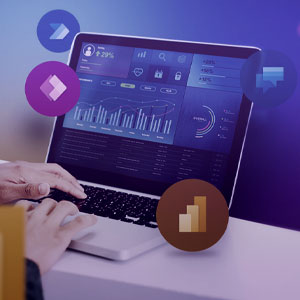 10xDS PowerX team in MS Hackathon finale
10xDS Power Platform COE team has made it into the finale of Microsoft Hackathon. The final round of presentation is expected in the last week of December.
Team 10xDS congratulates the team for their exemplary performance till now and wishes them all the best for the final.
The solution created and presented by 10xDS team is named " Touch Me Not" inspired by the new norms of the post-pandemic times. The solutions provide a zero-touch interface for employees and guests to either mark their attendance or register themselves to gain access to the facility by leveraging FaceAPI, PowerApps, PowerApps Portal, Power Automate, Azure Function and Power BI. Some of the salient features include:
Use one of the most unique ID for attendance marking – your FACE
Error-proof and tamper-proof record-keeping ensures accurate reporting
Ability to use the kiosk as well as a smartphone to mark the attendance
Industry-neutral solution
The solution ensures safety and security by preventing unauthorized access to the whole/part of the facility, eliminating the use of RFID cards as attendance marker and the necessity to keep manual registers for employee and guest entry. Moreover, the touch-free experience enhances employee's/guest's perception of the company.