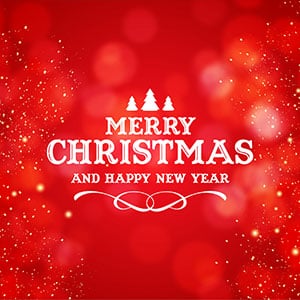 Team 10xDS wishes everyone a Merry Christmas and Happy New Year 2023
The holidays are here, and there's no better time than now to send good wishes to all. Looking back on the year 2022, we can see that many businesses, consumers, and individuals are rapidly adopting new behaviours in both their personal and professional lives. As the prevalence of hybrid work and online meetings grows, it's possible that businesses throughout the world may speed up their adoption of automation and AI tools. With everyone on 10xDS pulling together and giving 110%, we were able to take on 2022 and win. Our colleagues were hard at work, both off-site and on-site, facilitating digital transformations for our international clients.
Merry Christmas and Happy New Year to everyone from the 10xDS team! It's the season to start fresh and look forward to a better future. In the future, we plan to focus on a number of key areas, including autonomous enterprise transformation; hyperautomation; expanded use of artificial intelligence (AI); Process Discovery; automation in Cyber Security; Digital Tax; Digital Legal; automation to facilitate environmental, social, and governance (ESG) and sustainability compliance, among others.
Team 10xDS celebrated Christmas this year in grand style!  Called the Annual Fete-Green Escapes, the team had a fun filled night out event at Fragrant Nature Resort Kollam with a postcard-perfect view and a hypnotic mix of blue and green. There were a variety of fascinating activities, with exciting games, DJ, Rewards and Recognition, and more.