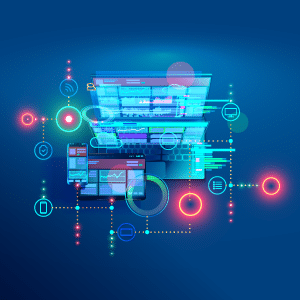 10xDS is celebrating Low Code February
February just got a whole lot more exciting because it's Low Code Month! At 10xDS, we're diving headfirst into Microsoft's month-long celebration of low code development. Our team is determined to explore every aspect of this exciting field, from the Power Platform Fundamentals to the cutting-edge Fusion Teams and the creation of scalable, serverless apps with Cloud Integrations.
As a team, we've taken on the Cloud Skills Challenge, immersing ourselves in the world of low code development by reading the best #30DaysOfLowCode articles from industry experts and completing hands-on workshops. We're eager to develop new skills and harness the full potential of low code to solve complex problems, streamline processes, and accelerate business growth.
Join us as we celebrate Low Code Month, and discover how low code development can empower your organization with more efficient, agile, and innovative solutions!