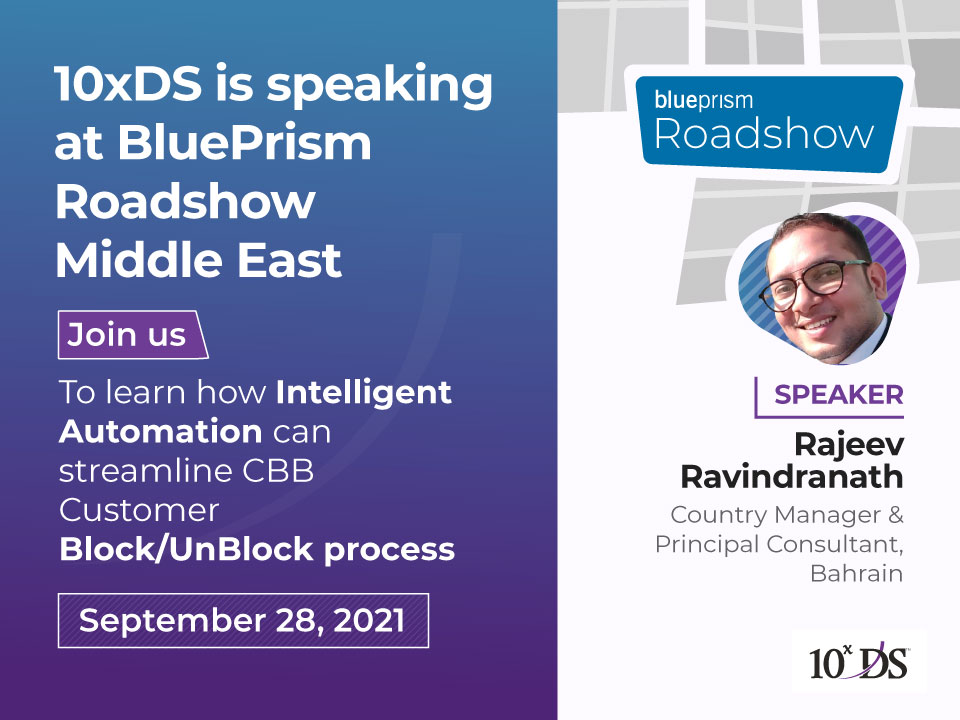 10xDS is speaking at Blue Prism Roadshow Middle East
10xDS is speaking at Blue Prism Roadshow Middle East
Date/Time
Date(s) - 28/09/2021
3:00 pm - 3:30 pm
We will be showcasing CBB Customer Block and Unblock process automation at BluePrism Roadshow Middle East on 28th September, 2021. It is the first virtual event completely dedicated to the Middle East Market. Rajeev, Country Manager – Bahrain and Principal Consultant, will be guiding through the session which will detail the guidelines issued by Central Bank of Bahrain (CBB) for all the financial institutions in the country for the customer Block / Unblock (BUB) process and how the 10xDS Intelligent Automation solution has benefitted several Bahrain Banks. Register here
Speaker:

Rajeev Ravindranath
Rajeev is 10xDS' Country Manager – Bahrain and Principal Consultant. He has over 15+ years' experience in Digital Transformation consulting, IT infrastructure design, implementation and maintenance. He has managed several enterprise-level projects in the areas of Digital, IT/Information Security Audit, Risk Assessment, Strategic planning, Governance, and controls development. Rajeev is an automation evangelist and also a certified ROM architect. He works closely with Bahrain Banks to enable them automation-based solutions to address their pressing challenges. In his previous role, he was with EY in the Cyber Security consulting space.
About Blue Prism Roadshow ME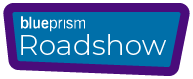 Blue Prism Roadshow ME is the first virtual event completely dedicated to the Middle East market. The event is packed with customer testimonials, technology updates from Blue Prism and our partners. Through the virtual event, Blue Prism aims to allow an opportunity to interact with the thought-leaders and RPA experts in the GCC region. 
This is an event not to be missed. Click below and register your attendance to the Roadshow.