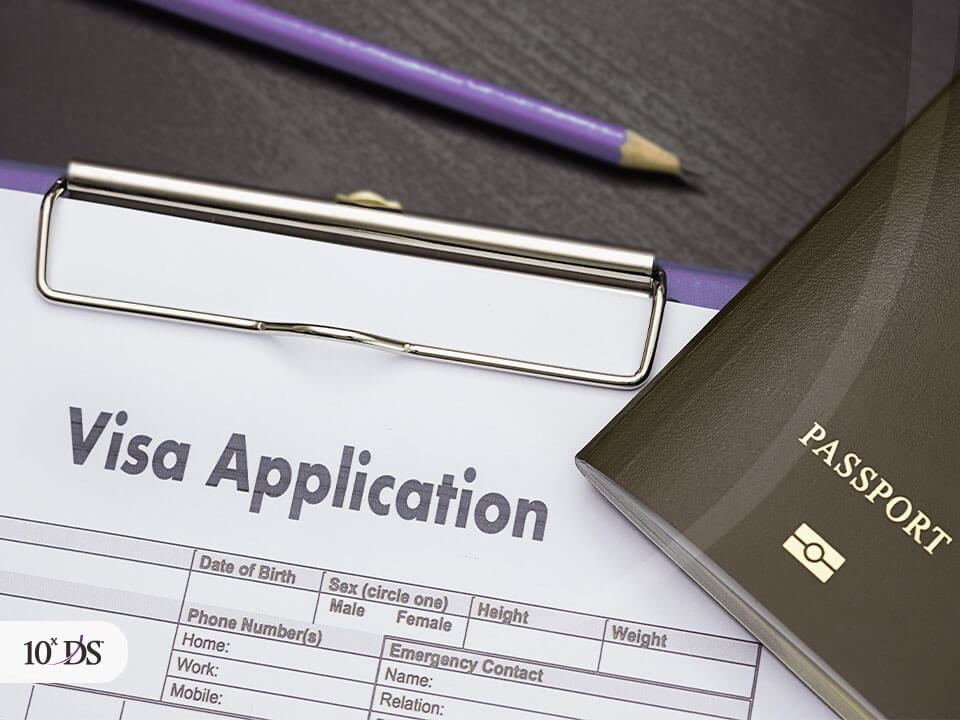 10xDS automated Visa Processes for an International Immigration Firm
10xDS automated the data-intensive visa processes including input data validation and data entry in multiple forms and application submission for various visa category requests in the US, for a leading international immigration firm.
Challenge
The client faced several challenges, such as the data collection for application forms were from various sources which included physical papers with the signature from the applicants. There was a high volume of applications and lengthy processes with strict turnaround time, resulting in SLA breaches. Since the processes were manual, monotonous and repetitive, there were human errors resulting in rejection of applications.
Solution
10xDS designed an automated solution to increase the efficiency for the business team to handle bulk initiation of requests at any time, also enabling the team to handle the future increase of request volumes. The solution enabled better management of requests during peak hours even when the team strength is insufficient.
Download case study to know more