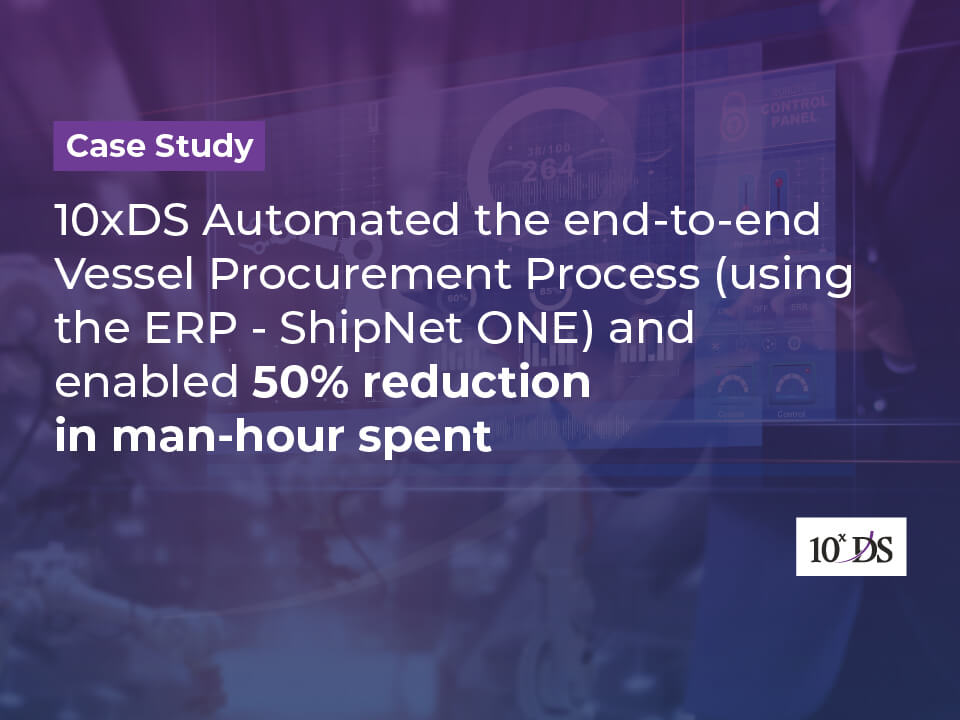 10xDS Streamlined Vessel Procurement Process using ERP – ShipNet One for a maritime & logistics company in Middle East
10xDS delivered an intelligent automation solution to automate the end-to-end vessel procurement process using the ERP – ShipNet One, for one of the largest and most diversified maritime and logistics companies in the Middle East.
Challenges
The process was highly manual and time-consuming as it required many follow-ups and verification of inquiries before it was sent as Request For Quote (RFQ) to potential suppliers.
Solution
10xDS designed and implemented an RPA solution to create and send RFQs to suppliers using the historical purchase and RFQ data to identify and select the right suppliers. Reminders were sent to suppliers to seek a timely response for the RFQ. Order status in ShipNet based on agent report was updated easily. The repetitive steps involved in this process were cut down and enhanced the process compliance through automation. The man-hours spent on this process are reduced to 50%.
Download case study to know more