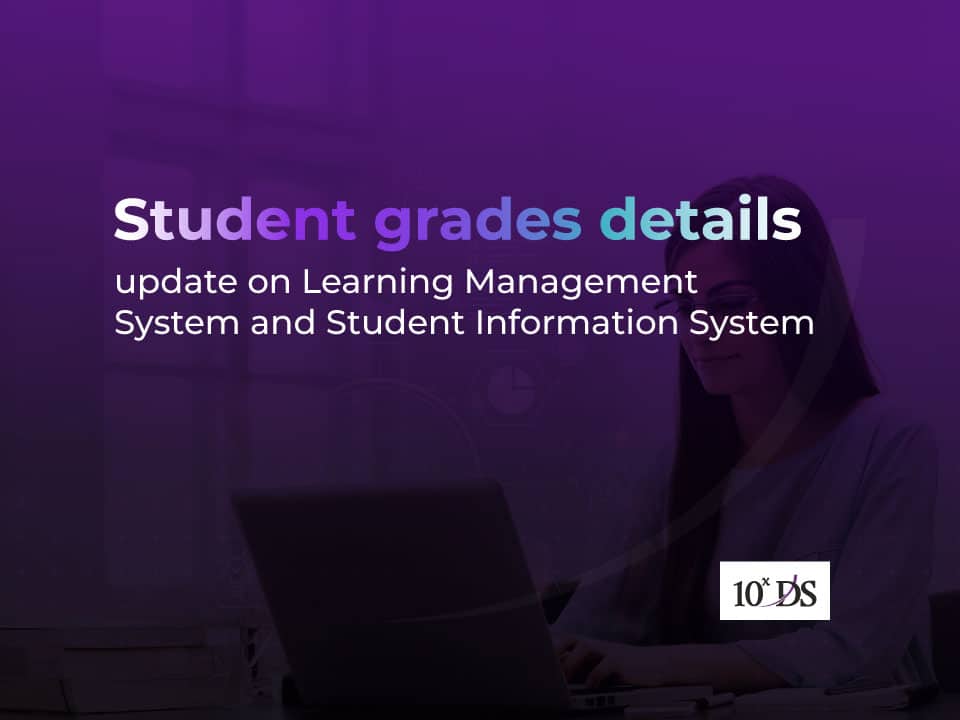 Student Grades Details Update on Learning Management System and Student Information System
10xDS helped in the end-to-end automation of the data update of student grades from assessments in the Learning Management System and Student Information System for a leading university in Bahrain.
Challenges
Faculty members are burdened with administerial tasks like updating grades in multiple systems after each university assessment, a high-volume process that consumes significant time. This process's time-consuming nature is compounded by data discrepancies between the accessible Learning Management System and the Student Information System, leading to student dissatisfaction. Addressing these challenges requires streamlining administrative processes, reducing manual efforts, and ensuring data consistency to enhance both faculty efficiency and student contentment.
Solution
10xDS developed and deployed an innovative solution to address these challenges by implementing an end-to-end automated process using Microsoft Power platforms. In this streamlined approach, core groups efficiently publish files via Microsoft Teams adaptive buttons, and a dedicated BOT system retrieves these files promptly upon updates. The BOT system then performs comprehensive data and field-level validations, ensuring accuracy across systems. And the BOT system also seamlessly updates student grades for each Student ID, while also providing status notifications to the Core Group. This integrated solution significantly reduces administrative burden, minimizes data discrepancies, and enhances both faculty efficiency and student satisfaction.
Download Case Study to know more