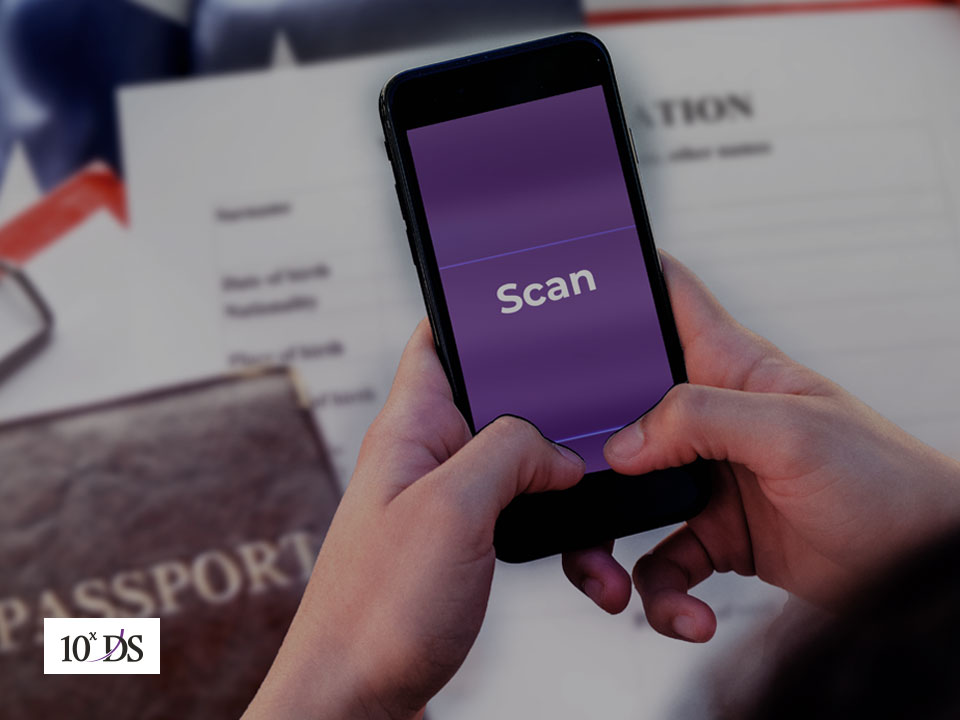 Automation of Data extraction and validation of Passport document images
10xDS automated the process of Data Extraction and validation of Passport document images for a leading global Immigration firm. The process automation involved image capture from passports to auto-populate and validate the data extracted in the profile creation page.
Challenge
The client faced the challenge of negative User Experience as the users were required to enter seven sets of data including the First Name, Last name, DOB, among others for profile creation in the mobile app. This made the process tedious and unfriendly for the users. Moreover, the manual text entry was error-prone, resulting in errors in Visa Applications.
Solution
10xDS designed and developed an OCR based solution within the mobile app, enabling offline scanning and profile creation without the need to be connected on the internet. The solution enabled easy and quick extraction of required data sets from the images and real-time validation. The solution significantly reduced the handling time, eliminating manual data entry errors and associated cost of reworks.
Download case study to know more