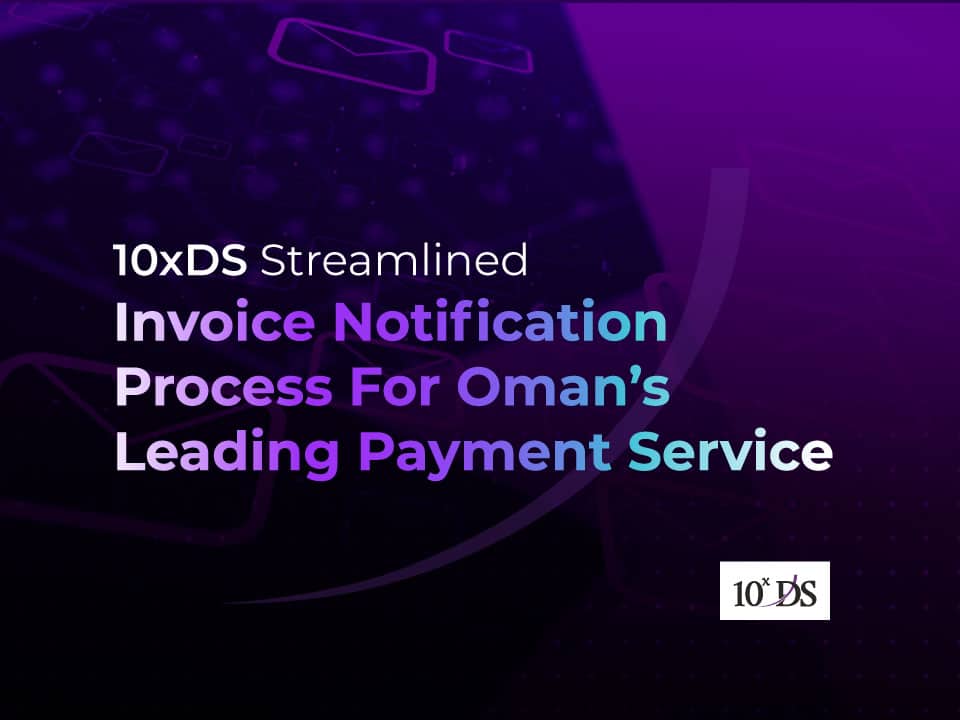 10xDS Streamlined Invoice Notification Process for Oman's leading payment service provider
10xDS delivered an automated solution for Oman's premier payment service provider to handle its high volume of invoice notice and reminder operations. Hence, the company's billing staff can now easily create consolidated invoices for their services and promptly distribute them to their clientele.
Challenge
With over a hundred thousand paying clients, the client was losing track of individuals who failed to pay since they could only send out bills upon request through email. Their inability to serve their ideal business clients was hampered by the sheer size of their operations.
Solution
10xDS developed and deployed a solution utilising the RPA platform to automate the processes of creating and sending service invoices to clients, as well as verifying and uploading payment files to the client portal and notifying customers of any remaining balances. Processing times have been drastically cut, freeing up more time for workers to focus on what really matters in the workplace and so boost productivity. As a result of its adaptability, the solution may carry out a number of different functions and change with the circumstances.
Download case study to know more